Flying the flag for Wales today is Remy Beasley, who talks to us about her new show 'Do Our Best'; a...
" I know this is a sound byte that is repeated often with regard to Edinburgh Fringe shows, but I...
Today in our 'Meet the Performers' series we speak to Doodlebug Productions, who are bringing their heart-wrenching production 'Paradise Lodge' to...
Overall Rating We can all be wrong about things. For the entire play,...
Visiting the Fringe - Comhairle do Luchd-tadhail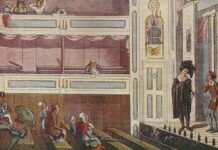 A further 217 shows have been released this week, bringing the total to 466 for which you can now buy tickets for...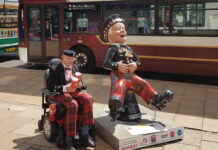 We stopped for a chat yesterday with legendary Edinburgh charity collector Tom Gilzean and took a photo of him posing next to...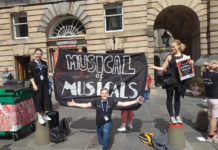 Another amazing day of Fringe fun today, with some fantastic weather to boot. Here are just a few of the performers and...
RECENT COMMENTS - Beachdan o chionn ghoirid