Today we speak to Charlie Wheeller of Barely Methodical Troupe, who are bringing their international award-winning show Bromance back to Edinburgh...
Today is already the last in our 'Meet the Performers' series! But fear not, the series will return next year. As...
Overall Rating Making their Edinburgh Fringe debut, Paper Mug Theatre have brought writer/...
Today is the last day of the Royal Highland Show. A timely opportunity then to talk to Emily Jenkins, writer and...
Visiting the Fringe - Comhairle do Luchd-tadhail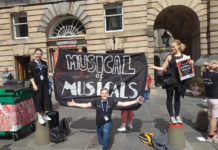 Another amazing day of Fringe fun today, with some fantastic weather to boot. Here are just a few of the performers and...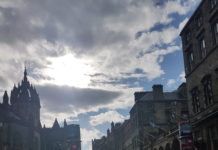 It is somewhat of a cliché to hear that 'you will see all four seasons in Edinburgh in one day' and that in Scotland...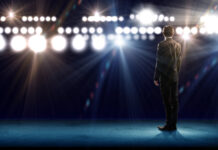 In our pick of the 10-Must-See shows with a political theme we think we have done the impossible...we have created a...
RECENT COMMENTS - Beachdan o chionn ghoirid