We are thrilled today to have the chance to interview Classic Brit award nominee Thomas Cameron. Thomas is a...
Up next in our 'Meet the 2019 Performers' is New York funny man Gabe Mollica, who is bringing his show 'The...
Overall Rating We can all be wrong about things. For the entire play,...
Today we talk to Silksheen Productions, who are bringing their show 'Wireless Operator' to the Fringe this summer. This tense and...
Visiting the Fringe - Comhairle do Luchd-tadhail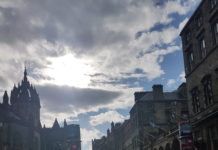 It is somewhat of a cliché to hear that 'you will see all four seasons in Edinburgh in one day' and that in Scotland...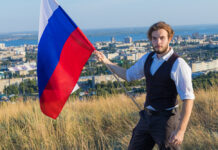 Десять шоу с русской тематикой, которые мы рекомендуем в Эдинбургском Fringe! As we have featured America and France...
Going to Fringe with Children can be challenging. For a start, it is one of the most underrepresented categories with just 165...
RECENT COMMENTS - Beachdan o chionn ghoirid