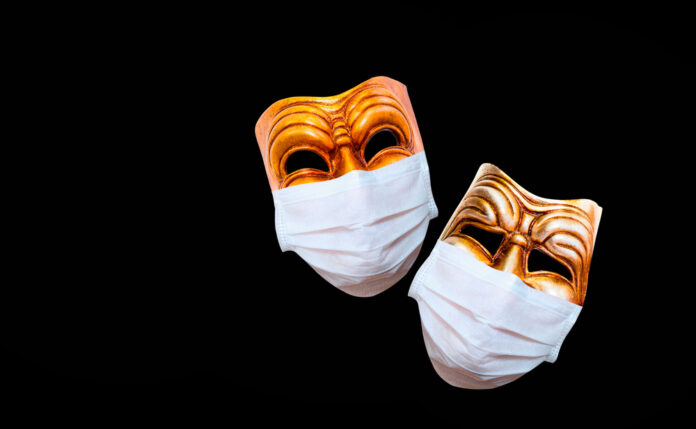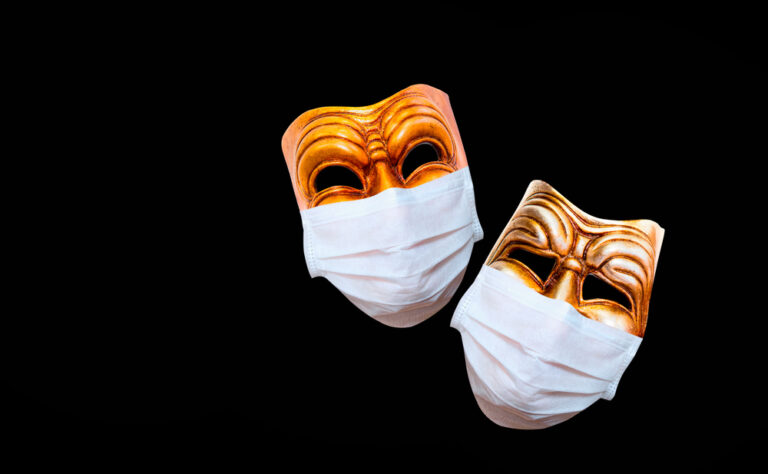 Crisis for the Arts as Covid-19 forces Scottish Arts Festivals to shut down for the first time since their creation. Fortunately, aid is on the way for some Art forms, but is Comedy being forgotten? And will this be the death knell of Scotland's comedy scene?
 By Andrew Cook
An unprecedented year for the Arts, as for the first time in their illustrious history, both the Edinburgh International Festival and the Edinburgh Fringe will not be gracing the streets and stages during 2020. Upholding 70 consecutive years of music, dance, and other Art forms, they have battled against both the Olympic and Commonwealth games and held their ground until this year.
They are not alone in their plight.
Edinburgh has waved goodbye to many other August events this year, including the Royal Edinburgh Military Tattoo, the Edinburgh International Book Festival, and the Edinburgh International Art Festival.The disappointment of audiences is palpable, as these scale of events attract 4.4 million audience members every August. Without mentioning the thousands of writers, artists, and performers that migrate from over 70 countries just to be a part of these iconic and incomparable events.
"Heartbreaking, but the right decision" were the words of First Minister Nicola Sturgeon. Even as the terrible news sunk in, steps have been taken in response to the plight of this year's events. An amalgamation of pre-recorded and live-broadcasted shows will replace the Fringe Festival this year and live-streamed online.
This collaboration between Aydan Wilder and Vibes Arts Studios, is an attempt to raise donations to support at least some of the Artists losing their livelihoods this year.
Even greater news, is that the Scottish government have announced a £10 million lifeline fund for grassroots music venues, and are expected to receive a £97 million bailout fund from Westminster with the sole purpose of saving the UK-wide Arts sector.
Why is Comedy Concerned?
The issue has come to light about the consideration of Comedy as a proper Art form. A campaign has arisen in an effort to prevent the death of the comedic scene amid fears that comedy grassroots venues will be forgotten. The fears stem from the creation of a new culture task force created by the Scottish Government. Newly launched 'Comedy Campaign' claims that this brand new task force dedicated to Arts throughout Scotland, lacks sufficient representation of Comedy, as within the task force are representatives from theatre, classical music, film, literature, publishing and health sectors, yet none from Comedic scene.
The concerns of the Comedy Campaign are well founded. Despite not having the prestige of dance, or emotional severity of acting, comedy remains to be perhaps the most malleable of Art forms. With very little stage requirements, and the ability to adapt to any space, the grassroots comedy scene is incredibly popular among smaller venues throughout the length and breadth of Scotland, and it is these touring and grassroots venues that provide the income, and experience for aspirants to pursue successful careers within Comedy.
Rising Scottish comic Fern Brady said "Stand up has long been dismissed and ignored by arts funding bodies despite being one of the most engaging, exciting and popular forms of live theatre we have."
This season the comedy scene are fighting back. In order for Comedy to have sufficient  representation during these troubled times of Covid-19, they formed the Association of Scottish Comedic Arts. A spokesperson recently stated – "The comedy industry in Scotland is in danger of falling down the cracks between the available emergency financial packages for not entirely fitting the criteria for either the hospitality industry or the arts and culture money announced this week"
 An incredibly difficult path to tread for those within Comedy, fighting for their rightful place at the table. There are dubious concerns that the majority of the bailout money will be handled by Creative Scotland, who for many years have refused to grant Comedy the status of an Art form, despite the fact that Scottish TV, and Radio rely heavily on this Art form every day, and that Scotland has produced numerous internationally-recognised Comedians, including Billy Connolly, Frankie Boyle, and Kevin Bridges.
What are the knock on effects?
For starters, highly applauded comedy venues and grassroots comedy clubs will be facing closure if they are overlooked during the bailout. Being passed over in favour of other Arts facilities could possibly topple the entire industry. This will in turn affect the careers of the comedians themselves. A survey conducted in Scotland recently revealed that 55% of Scots within the Comedy industry have already lost over half of their income for this year.
Perhaps even more damaging to the new generation of comedians is that two-thirds of those surveyed had seriously considered giving up their profession, and 75% of all surveyed confessed to facing mental health problems over the uncertainty of their chosen profession. In the coming years we could be facing an entire generation of up and coming comedians being forced to turn their backs on their dreams, because the support structure for Comedy is not to an equal standard of other Art forms.
This would be especially devastating to the Edinburgh Fringe scene next year. One can simply imagine the disappointment of the grand re-opening of the Edinburgh Fringe next year, without a single Scottish owned and run comedy venue. Particularly as 40% of the Edinburgh Fringe's shows consist of this supposed 'not-quite-art' form – Comedy.
An Art? Or simply Entertainment?
While there are who would deny Comedy's place among the Arts, it should stand on equal representation with all other forms. They are each unique, and incomparable to one another. Some bring tears of beauty, others bring passion and awe, Comedy brings laughter, joy, and a level of relatability between performers and audiences that is nigh impossible to be matched in other Art forms.
Our world would be much emptier, with a few less laughs.