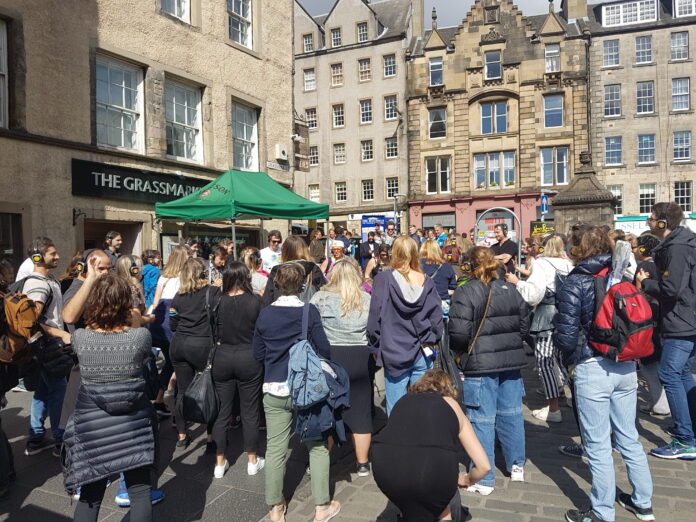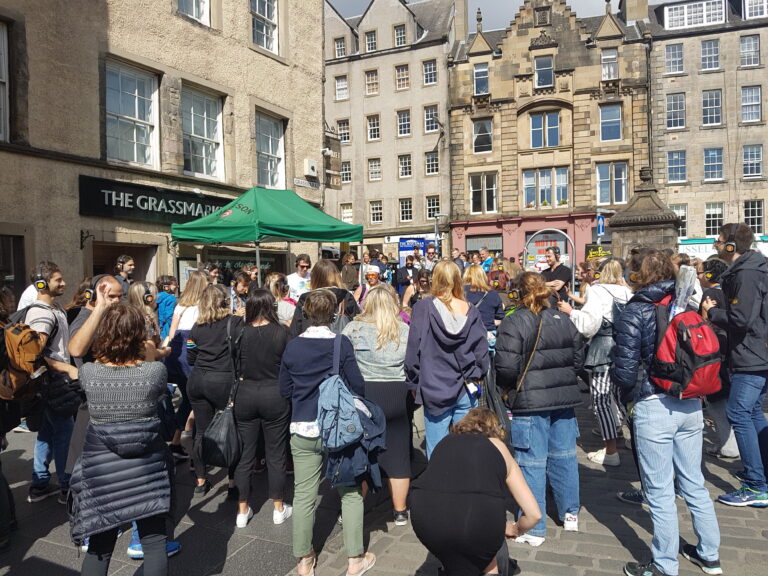 Businesses and community groups in the Old Town are campaigning for a clampdown on silent disco groups over claims they are making a fool of innocent tourists, and turning "gullible punters" into "complete idiots."
The Edinburgh Old Town Association (EOTA) and the Old Town Community Council, as well as other community voices from Edinburgh Old Town have made expressed their concerns to the City Council claiming the dancing and large groups are "creating a hazard to themselves, other pedestrians and passing traffic."
Edinburgh City council chiefs have admitted that the growing popularity of silent discos has "compounded" problems with overcrowding during peak festival periods. Congestion concerns have led to the drawing up of radical road closures, relocated bus services and suspended taxi ranks this year.
The Community Council claims, "Some of these represent huge unregulated 'public gatherings' of people that completely take over footpaths, bulldozing regular users out of the way. Tours over say 10 people, need licensed and regulated in number and timing."
However, the Silent Discos may be safe for now as a a loophole in the law which means they do not need a street trading licence if they only sell tickets online.
Bill Cowan, planning and transport secretary at the community council, said: "The problems with silent discos have got dramatically worse over the last couple of years, especially the unregulated ones. "They are anything but silent. You can't hear any music, but that doesn't stop the participants from yelling, shouting and screaming as you would at a real disco. If you're at a disco you're in an enclosed space and under supervision. These people are prancing along pavements a metre wide. If you meet 40 of them pushing a shopping trolley up a hill it's really serious. The council needs to figure out a way to control them."
What do you think? Are the silent discos groovy and get your thumbs up or a menace to the Old Town? Let us know in the comments below!