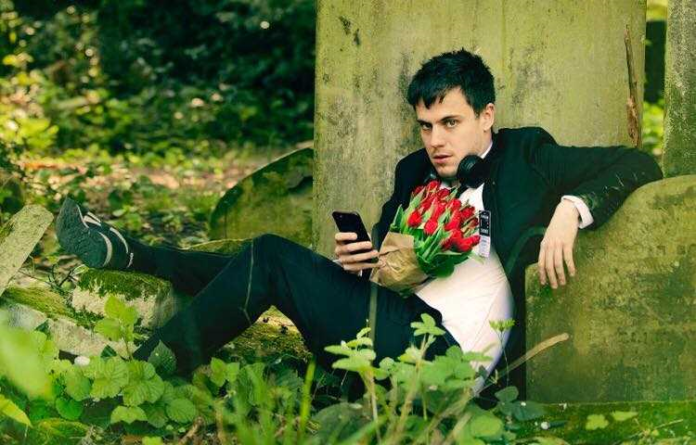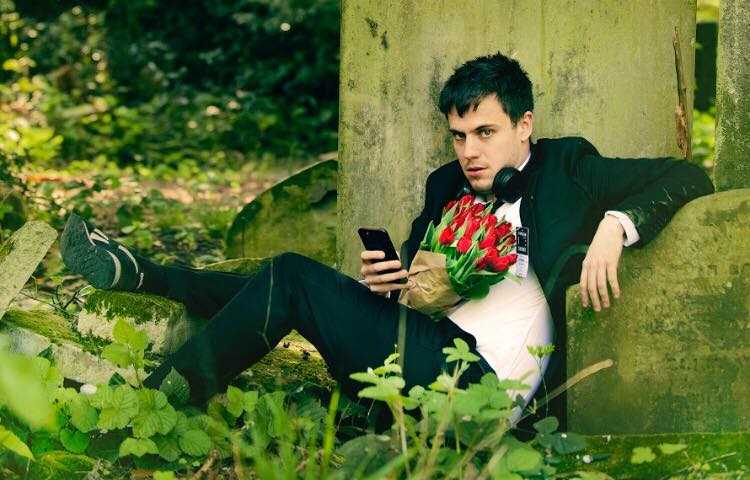 Overall Rating

Ross Smith is perhaps best known for an escapade last year which went viral and made the national press, when he accepted a random Facebook invite to join a lads holiday in Hamburg. It transpired that one of the group couldn't make it, and as Ross shared the exact same name, they decided to invite him along so as not to waste the place on the trip. After much encouragement from his mates, and much discouragement from his Mum, he decided to take them up on their offer, and his comedy show 'I am Ross Smith' was born and came to Fringe last year.
Following up from such a widely publicised adventure and show was not going to be easy, and to Ross's credit he has totally re-invented his show this year and has explored an entirely different theme – that of men showing their emotions.
At times his show showed fragility, especially at the start, but that perhaps made the ending more impactful and in tune with the theme of the show. Issues with audience engagement aside, a very solid performance and great material. Overall a score of 3.8, giving Ross a rating of 4 stars for 'Crying/ Shame'
Review Date : Sunday August 4th 2019. For Tickets – click here.
Content

Ross is a fantastic storyteller and weaves his one one hour from threads of family life and growing older to build up to an emotive end. He includes some great one-lines, and I could well imagine some such as the line about thesauruses winning the Dave Fringe Joke of the Year. The set piece about his comedy being like humus at a buffet was a memorable stand-out. His content had natural pace and flow, and his at times quirky style kept the audience guessing as to the direction he was going to take. A highly enjoyable hour!
Audience Engagement

This was where Ross perhaps struggled the most. A couple of awkward interactions aside, his engagement with the audience can be best described as 'gentle ribbing'. It would be interesting to see how his little boy lost persona coped with a bigger, later crowd. There were laughs aplenty, more so after the first section. There were a couple of walk outs but I am sure these were because of language difficulties, and they were very early on. Ross came across a little insecure when this happened and I think he would have better off not mentioning it. Equally at the start there were pieces on how he didn't really want to be in Edinburgh and how his comedy isn't appreciated by many people. Judging by the audience feedback, I think he is actually very wrong on that front! Much like some of his material at the start of the show on turning 30, he probably faces a decision on his comedy career moving into next year; keep going with the little boy lost persona lacking confidence, or accept he is now 30, actually has some good stage presence, material and comedic talents, and come back next year the confident comedian from the very start of the show, and by doing so take his career to the next level.
Staging

Aside for the start of the show, Ross had great stage presence, and as he grew in confidence as the hour went on, it really felt like he was engaging with the whole room, despite not physically leaving the stage. In terms of branding the show, it did take me a wee while to work out it was an onion in his Fringe listing picture!
Originality

As noted earlier in the review, Ross really deserves credit for re-inventing his show this year for Fringe and delving into an entirely new subject. It would have been far easier for him to re-hash his Hamburg viral adventure, or book the next Ryanair flight out of Stanstead with a new set of Facebook mates. But, like a comedic Madonna, Ross has reworked his show and even perhaps his image to bring something fresh this year. The topic was not groundbreaking but Ross brought unique insight.
Artistic Performance

Once Ross moved up from third gear at the start of the show, he gave a fast-paced performance, filled with fantastic one- liners and demonstrating great comic timing. The pathos he exhibited helped audiences buy into his message, and the confidence in himself and performance, especially towards the end of the show, amplified the audience's empathy. Overall, a rising star of comedy who deserves every success from his Fringe run this year.
Note the EFC pay full ticket price for every show they review. The criteria by which we review and rate shows can be found here.