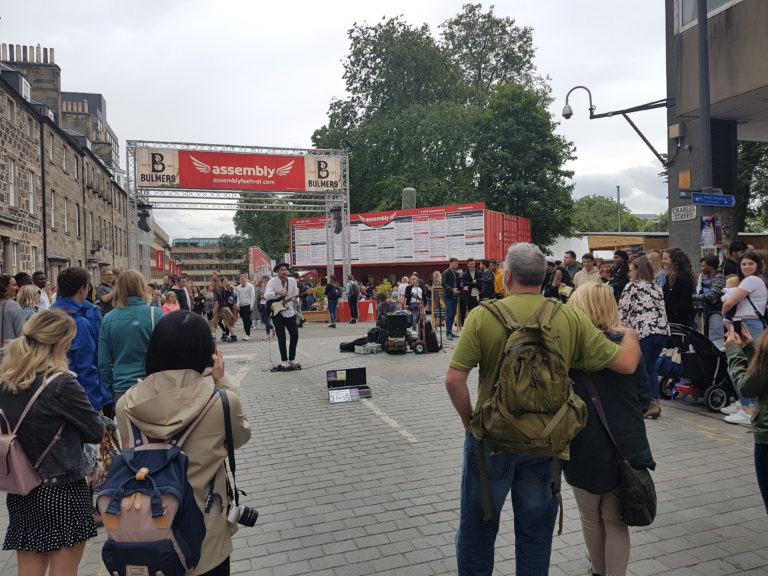 https://www.facebook.com/hugobladel/
Hugo was one of those little treasures you encounter strolling between venues.
His recent performances prior to the Fringe include opening for Bliss N Esso, Vera Blue and ILLY at the Australian Open as well as main stage slots at Falls Festival and Party In The Paddock.
The singer/ songwriter from Hobart Australia has been trained on various instruments including guitar, bass and piano. He is also a trained circus performer and this high energy comes across in his performance.
What really stood out though is Hugo ability to engage with the audience, and I saw first-hand as he went around the gathered circle of enthusiastic spectators to incorporate them into his routine, which Hugo did with a gentle, kind humour.
His improvisation skills we saw though were nothing compared to the show he put on for the Prime Minister when she visited Edinburgh last week.
A five star 'ad lobbying' performance Hugo. Enjoy your Fringe!