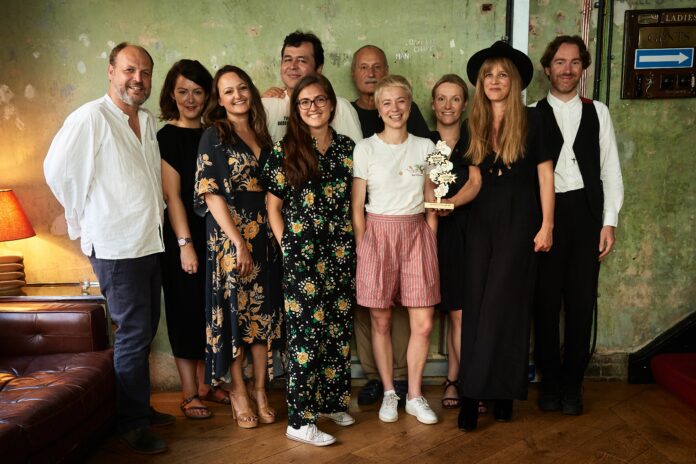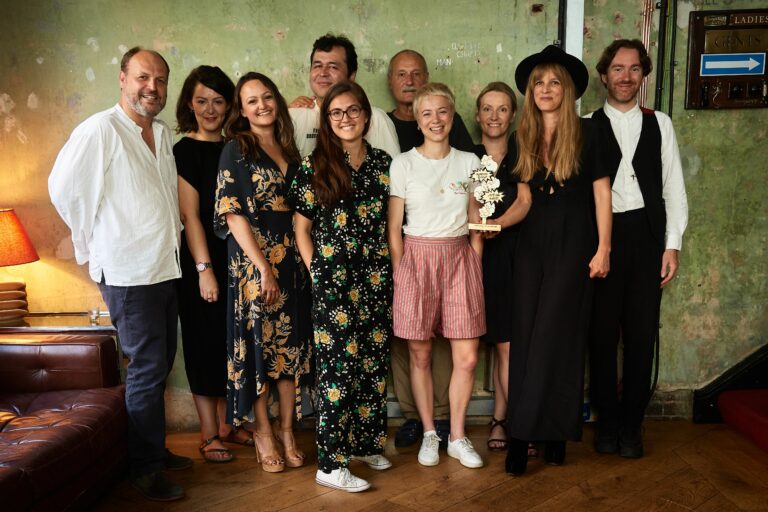 This year will see the inaugural Popcorn Group Writing Award in association with the Pleasance Theatre. The awards will celebrate writing excellence at the Fringe, platforming writers and artists who ignite and challenge the status quo. The award will be presented on 14th August at the Edinburgh Festival Fringe to 'the most fearless and topical piece of new writing..
All new writing works in Pleasance's festival programme were eligible for consideration and the shortlist has been selected by an incredible committee that includes Emmy Nominated actress Lena Headey, Michael Longhurst, Artistic Director of the Donmar Warehouse, Academy Award winning Gareth Ellis-Unwin, Popcorn Group and the Pleasance Theatre.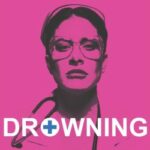 We are pleased to announce that the lovely ladies of Dark Lady Co, who we video interviewed back in May, have their play Drowning, by Jessica Ross, nominated. The other shortlisted shows are: A Womb of One's Own by Claire Rammelkamp which explores sisterhood, love, sexual freedom and selfacceptance whilst also aiming to shed light on the unnerving and difficult circumstances surrounding abortion; I'm a Phoenix, Bitch by Bryony Kimmings which is a powerful, dark and joyful piece surrounding post-natal depression.
The winner of the Popcorn Group Writing Award will receive a cash prize of £2,500 to provide support to further develop their talent.
Charlotte Colbert and Jessica Malik of The Popcorn Group, stated, "We are excited to have brought together this brilliant committee of trail-blazing artists to judge the first year of the Popcorn Writing Award. We are proud to be partnering with the Pleasance to champion bold and thoughtprovoking new material which positively and playfully contributes to public debate and addresses current affairs."
Anthony Alderson, director Pleasance Theatre Trust added, "The Pleasance is delighted to be working with The Popcorn Group and to be hosting the inaugural Popcorn Writing Award to celebrate the importance of new writing at the Fringe. The quality of writing on the Fringe has never been more powerful and awards such as this will help to provide some necessary attention and recognition for this group of hugely talented writers."
The illustrious committee judging the winner for this exciting new award are:
• Emmy-nominated Lena Headey, best known for playing the lead role of Queen Cersei in HBO's Game of Thrones. • Michael Longhurst, new Artistic Director at the Donmar Warehouse in London. • Academy Award and BAFTA winning film producer, Gareth Unwin-Ellis, who was behind the multiple Oscar-winning, The King's Speech, and is Head of Film at Screenskills. • Director Carrie Cracknell, whose National Theatre credits include, Julie starring Vanessa Kirby and The Deep Sea and Medea with Helen McCrory. She has been Artistic Director of the Gate Theatre in London, was Associate Director at the Young Vic and Royal Court and is currently on the board of the Almeida Theatre. • Filmmaker Charlotte Colbert who co-founded Popcorn Group in 2018 and is currently developing numerous films and TV projects, including a TV adaptation of Angry Alan. • Enda Walsh, a Tony and multi-award-winning Irish playwright. His credits include: the Tony Award winning Once, Lazarus with David Bowie, Ballyturk and Misterman. • Producer Francesca Moody, known for award-winning and Olivier-nominated Fleabag by Phoebe Waller-Bridge. • Gonzalo Maza, writer of A Fantastic Woman, which won the Academy Award for Best Foreign Film in 2018 as well as numerous other accolades. • Jessica Malik who heads Popcorn Film and TV and is also the incumbent chair of the London Board of Cinemagic. • Tony Grisoni, writer of several of director Terry Gilliam's films, including Fear and Loathing in Las Vegas and Tideland. • Artist Philip Colbert, known for his multidisciplinary approach, creating a "World of Art". • Penny Martin, Editor-in-Chief of The Gentlewoman. • Art Malik, an award-winning film, TV and stage actor. • The Pleasance Theatre Team: Anthony Alderson, Nic Connaughton, Jonny Patton and Ellie Simpson