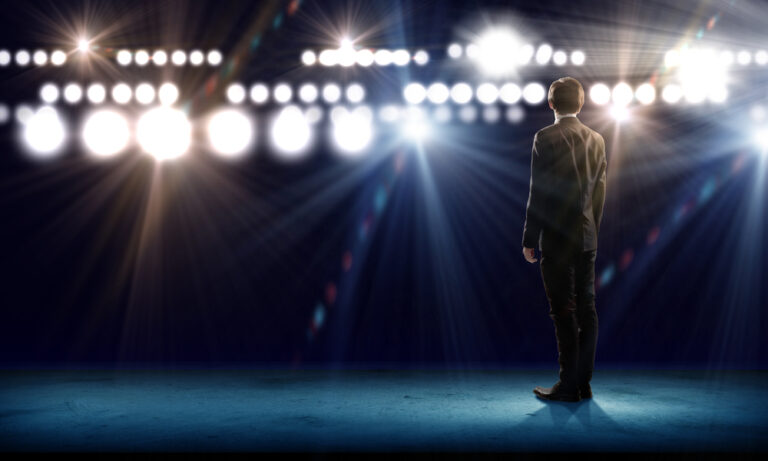 In our pick of the 10-Must-See shows with a political theme we think we have done the impossible…we have created a list without a single mention of the word 'Brexit' in it. With 40 shows with 'Brexit' in their title, this was a challenge, but we think that you will all agree we need a wee break from Annus Brexitus! And we hope you will all equally agree that there is a stellar line up this year at Fringe of politicians, political commentators, and Titania McGrath!
1/ Iain Dale: All Talk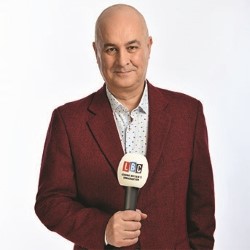 Our list is alphabetical, but nethertheless with the variety and quality of guests, this show deserves top slot. From party leaders to ex ministers, from London mayor Sadiq Khan to Christopher Biggens, this ex Conservative parliamentary candidate and radio host has something for everyone in his guest list.
"Award-winning LBC radio presenter, CNN political commentator and For the Many podcast host brings his acclaimed, incisive insight on current affairs to the Fringe for the first time. Iain interviews a different high-profile guest each day, including Heidi Allen, Christiane Amanpour, Jane Garvey, Fi Glover, Alan Johnson, Johnny Mercer, Jess Phillips, Jacqui Smith, Kirsty Wark and Sayeeda Warsi. Visit www.iaindalealltalk.com for latest guest schedule."
Tickets available now from the Fringe Box Office.
2/ Speaking Out: A Conversation with John Bercow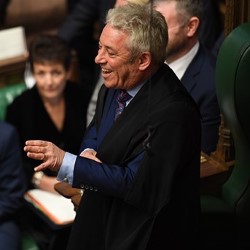 Order, order! The current speaker of the House in Westminster gives his views on current politics.
"Speaking Out: A Conversation with John Bercow. After a decade in his post, John Bercow sets out his views on his role in Parliament and what he has witnessed in a turbulent decade in British political life (not least Brexit)."
Tickets available now from the Fringe Box Office.
3/ In Conversation with… John McDonnell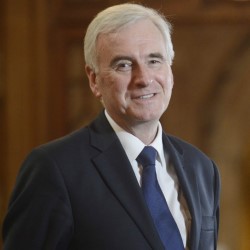 Jeremy Corbyn's right-hand man talks all things Labour.
"Shadow Chancellor since 2015 and MP for Hayes and Harlington since 1997, McDonnell has campaigned against the Iraq war and argued for curbs in bankers bonuses, decent pensions, free elderly care, a fair taxation system, defending the NHS and extending public ownership. He is a committed environmentalist, trade unionist and anti-nuclear campaigner. Alongside Jeremy Corbyn, McDonnell has been a key figure in setting out a new direction for the Labour party, pledging to increase spending on infrastructure and research, describing his vision for the economy as socialism with an iPad."
Tickets available now from the Fringe Box Office.
4/ In Conversation with… Len McCluskey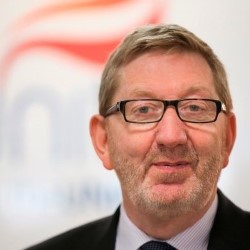 Controversial General Secretary of Unite the Union Len McCluskey comes to Edinburgh for one day only to talk unionism and socialism.
"Britain's most influential trade union leader talks about the industrial and political challenges of leading over 1.2m members as General Secretary of UNITE the union; a campaigning 21st-century organisation fighting for justice and fairness in the workplace. His early working life in the militant Liverpool docks forged his political views and prepared for a lifetime of struggle. And a lifetime of supporting Liverpool FC."
Tickets available now from the Fringe Box Office.
5/ In Conversation with… Michael Stewart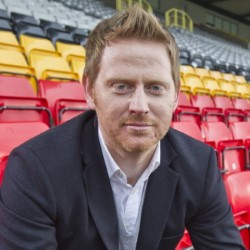 Michael Stewart took the unusual career route from professional footballer to political activist, campaigning passionately for the SNP and Scottish Independence. And contrary to his Wikipedia Page which shows his height as 43cm, we can confirm he is of podium height and will hopefully give a lively talk on all things soccer and SNP!
"A TV and newspaper pundit whose views on Scottish football and politics have roused vast armies of both admirers and detractors. A former footballer, Stewart spent seven years at Manchester United under Sir Alex Ferguson, before going on to play for both Hearts and Hibs. His most recent career as a BBC football pundit has given him a fresh profile as a sharp and articulate opinion-maker. Stewart is politically active and is a member of the SNP. He is an avowed believer in independence for Scotland and will hardly let up on the subject."
Tickets available now from the Fringe Box Office.
6/ In Conversation with… Nicola Sturgeon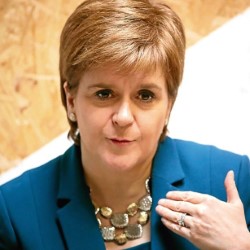 Scotland's First Minister and leader of the SNP is likely to be a sell-out so book your tickets early!
"Scotland's First Minister chats to Graham Spiers about Scotland, politics, gender balance, favourite books and (maybe) eighties pop music. First elected to the Scottish Parliament in 1999, currently MSP for the Glasgow Southside constituency. Elected SNP Leader in 2014 and has served as Scotland's first female First Minister since November 2014. Born in Irvine in 1970, a qualified solicitor and University of Glasgow graduate. Described by BBC Radio 4 as the 'most powerful and influential woman in the UK', she was ranked 50th most powerful in the World by Forbes magazine."
Tickets available now from the Fringe Box Office.
7/ Patrick Harvie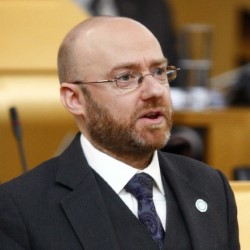 Patrick Harvie was a key supporter of Scottish Independence in the 2014 Referendum and remains so. As Co-leader of the Scottish Green Party he has led the debate in Scotland on issues such as climate change and LGBT rights.
"Co-leader of the Scottish Green Party and MSP for the Glasgow area since 2003. Over the past 15 years he has become one of Scotland's most notable voices on the subject of climate change and the environment, winning over many converts to the Scottish Greens with his passionate views about the fate of the planet. His other specialist areas include civil liberties, energy, food, IT, fair work and equalities. A graduate of Manchester Metropolitan University, he worked in the areas of gay men's sexual health, principally in HIV prevention and equality campaigning, before entering politics."
Tickets available now from the Fringe Box Office.
8/ In Conversation with… Ruth Davidson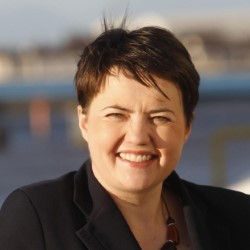 There may be trouble ahead for Ruth Davidson as leader of the Scottish Conservatives and as a non-supporter of Boris Johnson. Will her fate be that of Kezia Dugdale and of a Celebrity Jungle stint? By the time of her talk in August, we might know the answer!
"Elected Leader of the Scottish Conservatives in 2011, shortly after becoming a Member of the Scottish Parliament, Davidson returns from maternity leave (having given birth to Finn) to talk to Graham Spiers about Tory revivals, her new baby, religion, babies, journalism, child care and her political ambitions. Shes firmly on the socially liberal centrist wing of a party she led to second place in the 2016 Scottish elections. Born in 1978 in Edinburgh, graduated in English literature from University of Edinburgh, worked as a BBC journalist 2002-2009. Sunday school teacher, served in the Territorial Army. "
Tickets available now from the Fringe Box Office.
9/ Sarah Southern: Tentatively Tory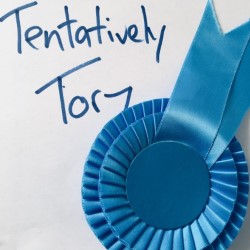 Politics is moving so fast these days that the answer to the question might be a 'definately not' by the time Sarah has even booked her train tickets to Edinburgh. Whatever the answer, the signs are it might be an interesting tale as to the journey she has been on to become a (non?) Tory in 2019.
"Sarah Southern worked for the Conservative Party for many years and helped get them elected in 2010. But nine years on, is she still true blue? This is a tale of elections, campaigning, Prime Ministers, Linda at the Job Centre, negative equity, referendums and why David Cameron keeps appearing in her dreams. In a time of political turmoil, Sarah questions her political identity and whether she really is still a Tory in 2019."
Tickets available now from the Fringe Box Office.
10/ Titania McGrath: Mxnifesto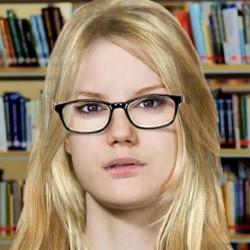 Radical woke intersectionalist comes to Edinburgh! Sell-out guaranteed! (Note – our use of the word sell-out does not imply our support of the capitalist patriarchy and we would advise all audience members to educate themselves on mansplaining before taking their seats at the theatre…and to travel to the event by biodegradable unicycle.)
"Titania McGrath is a radical intersectionalist poet committed to feminism, social justice and armed peaceful protest. As a millennial icon on the forefront of online activism, Titania is uniquely placed to explain to you why you are wrong about everything and how to become truly woke. 'The latest genius twist in Britain's long tradition of satirical spoof' (Daily Express). 'Outrageous and hilarious' (Irish Independent). 'Brilliant' (Daniel Sloss). 'Titania McGrath is a genius' (Spectator). 'Hilarious… perfectly captures the joyless tone of the woke Stasi' (Times). 'Lampooning the language of social justice is a cheap shot' (Observer).."
Tickets available now from the Fringe Box Office.
Note – Our recommendations for the shows listed above is based on preview material only, and is no guarantee of the quality of live performance of the shows.