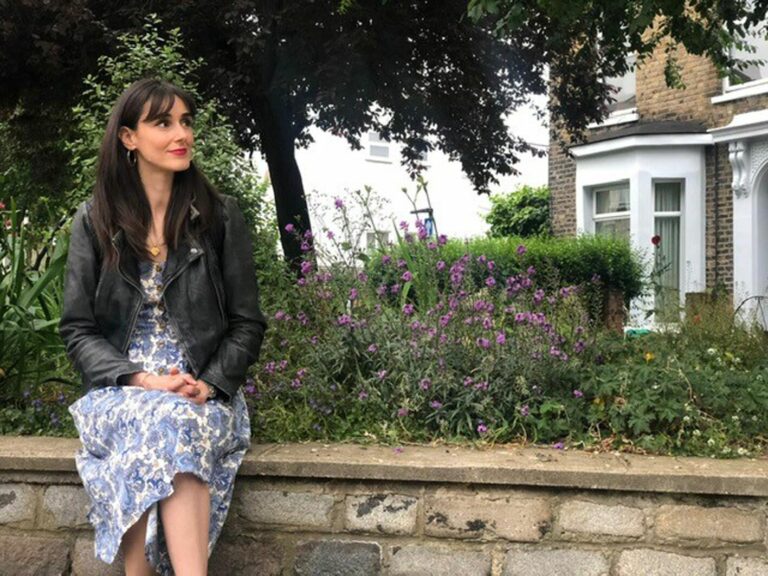 "'I couldn't imagine having a child. Not even when I was sat in my Primark bikini in a plastic hot tub at Homerton Hospital, sucking the shit out of the gas and air… There's a man sitting on the wall outside the flat. He just sat down the other day and never left." Inspired by true events, Fox is a sharply-observed drama which explores our complex relationship with 'help'- our desire to give it and our need to seek it for ourselves. Over to writer and performer Katie Guicciardi to tell us more.
1. Can you introduce yourselves and your show (Fox) ?
Hi, I'm Katie Guicciardi, the writer and performer of Fox. Lisa Cagnacci is the director and it is produced by Becky Barber-Sharp and SFTW.
2. What is the top reason people should see the show?
It speaks about things that are often kept silent. It's incredibly honest and sharply observant. I like to think that it will make an audience question their own feelings and behaviours as a result.
3. What does a 'successful Fringe run' mean to you?
Exposure, audiences, a chance for the play to develop and grow, good feedback, opportunity to network with other companies and people enjoying the show.
4. What 3 top tips have you got for Fringe first timers?
I am a fringe first timer. All tips greatly received!
5. Your show is based on a real-life story. Tell us about it
After the birth of my first child I was living in a small first floor flat in Clapton, London E5.
One day, a man turned up and sat on the wall outside the flat. He stayed there for a month. I sat indoors with the baby and I watched him a lot! The rest is fictional, inspired by experiences of friends, research and a desire to raise awareness of post-natal mental health and question how, as humans, we weigh up our own needs against those of others.
6. Do you know what happened to the homeless man you encountered?
I do not.
7. Your show explores our complex relationship with 'help' in an increasingly isolated society. Are people afraid to offer or ask for help? Or is the quality of help the issue?
I think it can be both and the play addresses that. For the mother suffering with postnatal mental health issues, she experiences the shame of asking for help, the feeling of failure associated with it, the comparison to others and the fear of having her child taken away. However, when she does ask for help, she isn't taken seriously or is ignored or judged and she feels that there is not a strong enough support system in place to help her. Similarly with the homeless man. There are parallels between these two 'silent issues', both equally as in need. There is also the question of responsibility as to how we choose who we help and why.

8. Through the internet, it could be argued that the quantity of 'help' available has never been so extensive. But is this growth of 'digital (online) help, adding to the sense of isolation of vulnerable people?
It certainly can yes. I think the internet, social media and all it offers can be a wonderful resource and way of connecting with others but equally it can encourage unhealthy comparisons, promote false realities and make people feel that they are somehow not enough. This is something that I feel can really effect new mothers who may already be feeling vulnerable, lost or lonely.
9. How are you promoting your show in the run up to the Fringe?
Interviews, podcasts, two upcoming London previews: Monday 22nd July, 7pm at The Drayton Arms Theatre and Friday 26th July, 8.45pm at Theatre 503. Plus follow us on social media:
Twitter: @FoxPlayUK
Instagram: @foxplayuk
10. Lastly do you want to tell us where and when we can see the show?
Yes! From 31st July – 26th August (no show 13th August) at Baby Grand, Pleasance Courtyard, 11.30am. 
Fox will be performed daily at 11:30 at the Pleasance Courtyard (Baby Grand/ Venue 33) from July 31st to August 12th, and from August 14th-26th. Tickets available now from the Fringe Box Office.