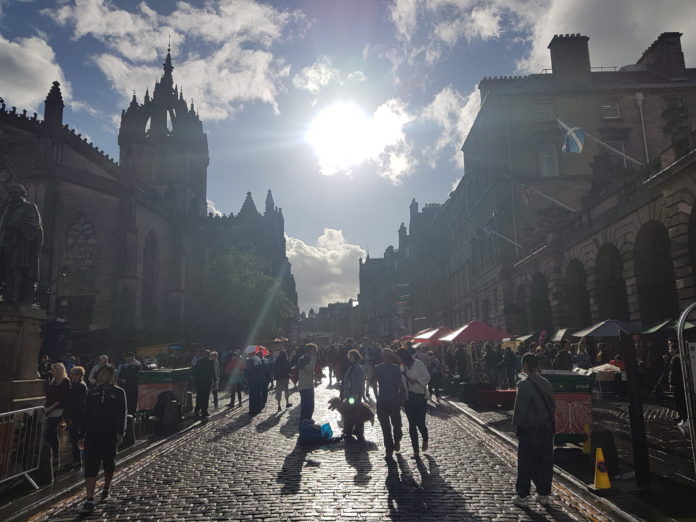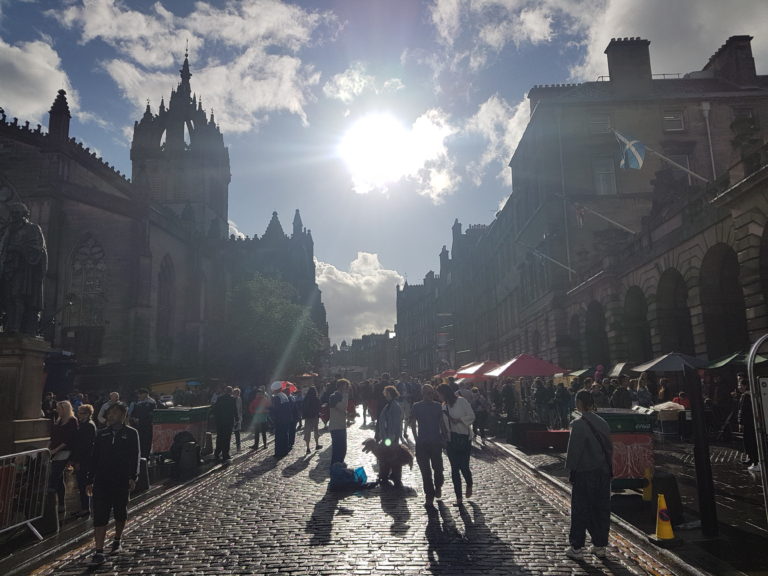 It is with mixed emotions today that we have reset our countdown clock to the Edinburgh Fringe 2021.
Sadness that Edfringe 2020 was inevitably cancelled and that Edinburgh never got to see the talent that could have been showcased, discovered and nurtured had the Fringe gone ahead.
Worry for the artists and businesses that rely on Fringe as a major source of income in the year.
Fear that many artists will simply give up; that their disappointment in rehearsing for hundreds of hours will have gone to waste, and that other career paths offer more stable and viable futures.
But there was also a sense of relief. The decision to cancel from the Fringe Society, though some would argue it came too late, did at least allow many productions to cut their losses and recoup deposits to fight another day. Relief too that crowds would not be gathering in the streets of Edinburgh when we do yet know whether the virus has been contained.
As of today, 2,472 who have tested positive for coronavirus have so far died in Scotland. The impact has been nationwide, but also personal with almost everyone knowing someone who has lost a friend or relative, or of someone who has had to be admitted to hospital.
Whilst the peak of the virus appears to be over, its impact both personal and economic will be long-felt.
The April statement from the Fringe Society began with perspective:"Just a few months ago, the idea of Edinburgh without the Fringe and our sister festivals would have been totally unthinkable; now, like so many other aspects of our day-to-day lives, we must pause and take stock in the face of something far bigger."
We, like many involved with the Festivals, have every confidence that the Fringe will return next year. But perhaps this moment of perspective and reflection could also be extended to the Fringe itself. As the Fringe Society themselves state: 'From its earliest beginnings in 1947, the Fringe has provided a totally uncensored platform for artists from all backgrounds, cultures and perspectives to tell their story and shape their own worlds. As we try to adapt in the face of an all-encompassing global emergency, this spirit of shared storytelling and open dialogue feels more important than ever'
We too have hope that not only the Fringe will return but also a hope that those involved and the City of Edinburgh will take time to reflect on what has made Fringes successful for artists audiences and city residents in previous years, but also how the Fringe can develop, evolve and work for all in future years. We hope, as other Edinburgh Fringe Review sites do, to be part of that journey.
We at the EFC will not only be back next year, but we will continue year-round reporting on the Fringe and its artists, audiences and stories right up to next August.
We too have taken time to reflect on how we want this site to develop and have used the last couple of months to strengthen the site and deepen the integration with where-i-live.com (WIL).
The world needed rebuilding after the horrors of the Second World War when the International Festival first started. It will need rebuilding again in 2021 once the battle against coronavirus has been won. We believe there is a desire to remold, refresh and reinvigorate the Fringe next year to help in that rebuild. It is a once-in-a-lifetime chance that should not be wasted. We at the EFC look forward with every hope that the events of 2020 will rightly be remembered and reflected upon, but also that Edfringe 2021 will show Scotland and the globe how arts can represent all that's best in the world.
Take care, stay safe and we look forward to seeing you next August.