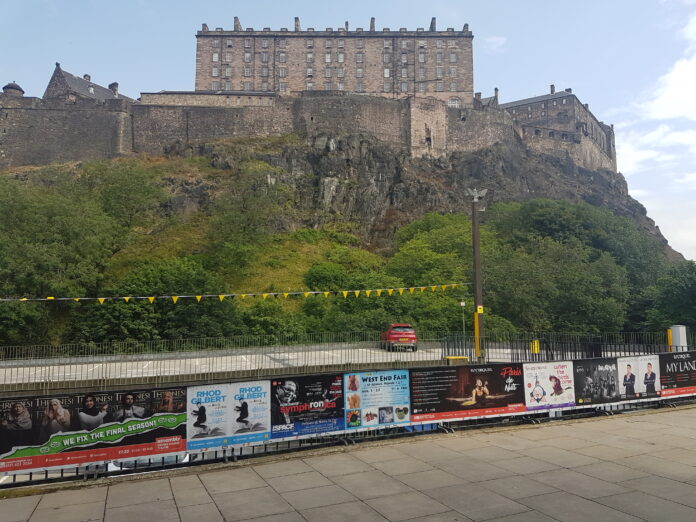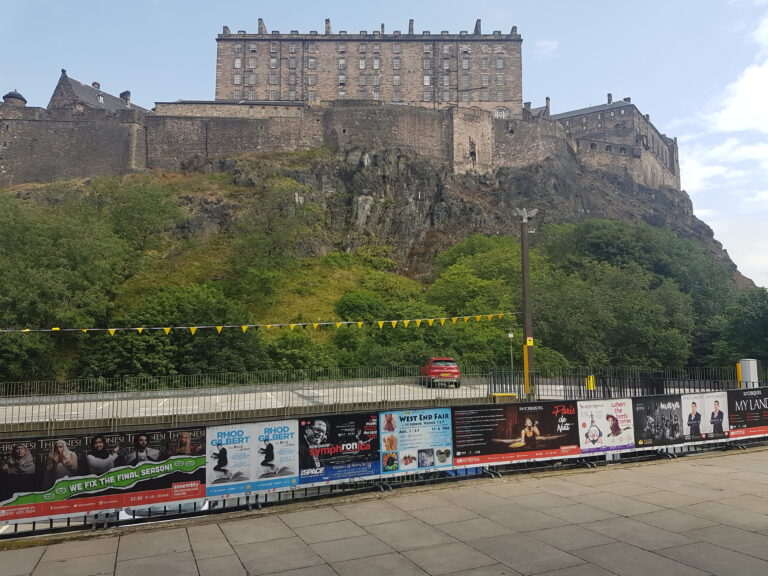 We are very pleased to announce 'The Wrong Ffion Jones' has won our annual competition to be be named as the winning poster design for 2019!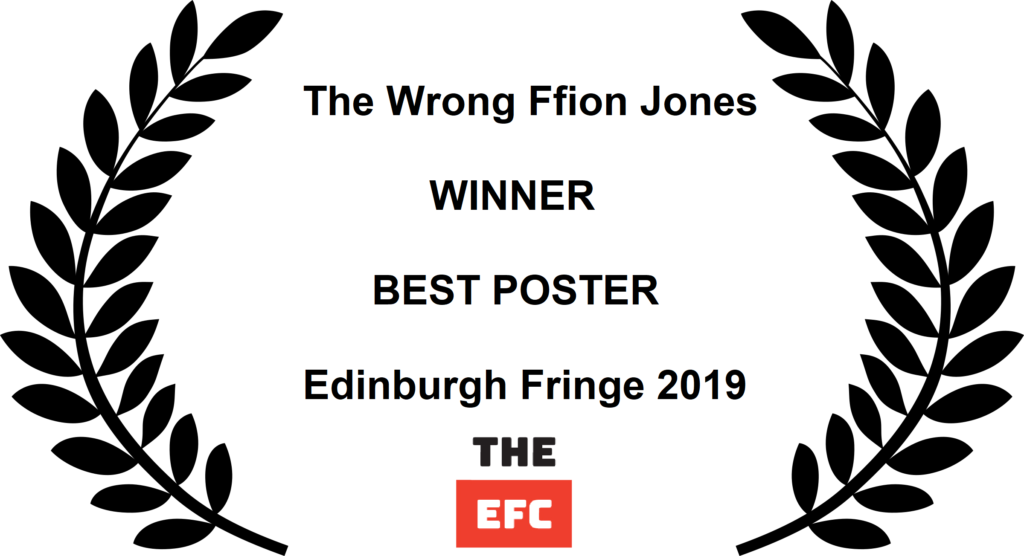 The stunning artwork for the poster was designed by Katie Gabriel Allen and really captures the imagination of the onlooker!
Competition winner Ffion commented, 'Katie is extremely talented and managed to capture the essence of the show expertly. The show is comedy drama and the imagery captures the ridiculous vision of the future, the comically grumpy expression on the character's face and the frenetic energy of the story. It's stylish and fun! What more could you ask for?"
And from the thousands of votes cast, it was obvious the wider public agreed. The poster captured 18.9% of all the votes across a week of voting for 10 possible poster winners. Here is a selection of what voters had to say on why they picked Ffion's poster:
"It says to me; 'I'm happy with who I am and I'm proud of where I'm from'. Tasteful and eloquent."
"Even among the top picks it really stands out. I love the design and it seems to reflect the show's synopsis. Very inventive and eye-catching. I love it!"
"It is most unusual yet reassuringly familiar at the same time. The title is quite mysterious … indeed, quite unsettling, too. Very well done!
It's not all about the coal and steel!"
"I saw the show and it was amazing to see the poster again because it picks up on do many of the events and themes in such detail."
"Her face! Misery sells comedy for me!"
"It has a fantastic use of subtle colour that makes it stand out from the brightness of other posters."
"I love the concept of it, as well as the graphics and typography."
Congratulations again Ffion! Llongyfarchiadau ar eich llwyddiant!
Click here to buy tickets from the Fringe Box Office to see Ffion's show 'The Wrong Ffion Jones.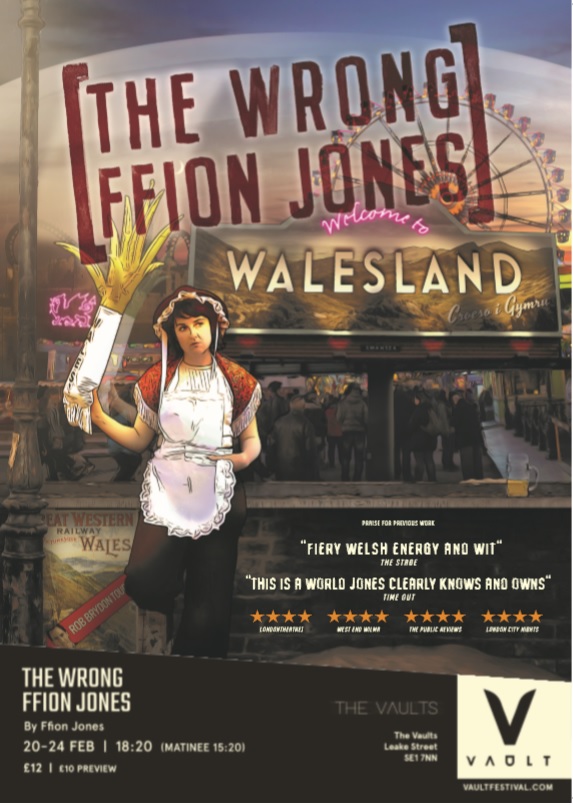 Thank you again to all our other entries, and to everyone who voted for them! It was an incredibly strong field this year, and really highlights the strength of design and artistry that goes into the creation of Fringe posters!