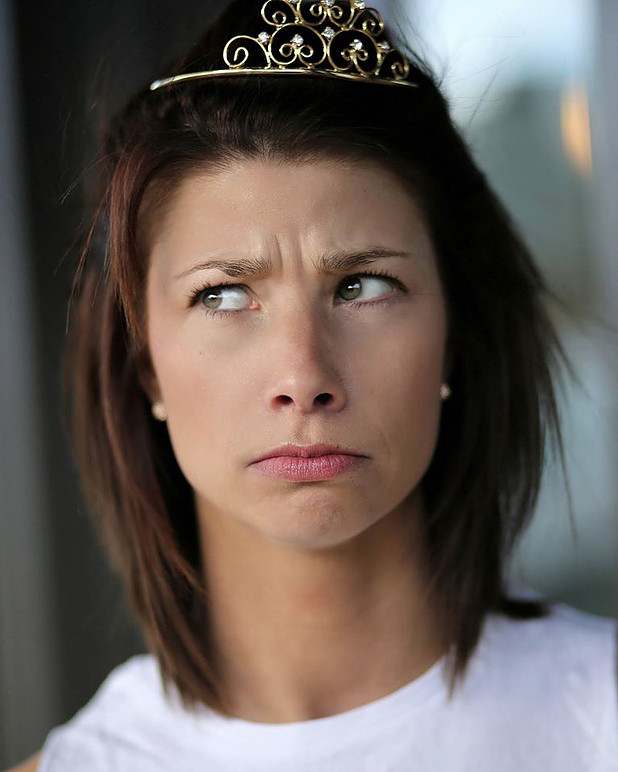 'Generation Y Us?' has two performers : Fiona Ridgewell and Tom Elwes. As each presented a very different half hour show during the hour slot, I will review each segment separately.
Fiona Ridgewell is a Disney loving TGI Friday waitress from Kent who has been a Piccadilly Comedy Grand finalist in 2017/18 and from her website looks to have been a hard-worker across the Kentish and London pub and club comedy circuit.
Charisma and personality positively shine out from Fiona and she has that likeable cheeky London humour that draws audiences in.
Her act centres on having to live with her grandma and Mother in an intergenerational house share. Whilst her Doric accent was shaky, she was on much firmer ground when talking about the pitfalls of Amazon deliveries and dating. It was a solid half hour performance that had the audience laughing from beginning to end.
Overall, Fiona's enthusiasm for the art of comedy comes across into her act and she delivers some solid set pieces with good audience interaction. I could easily imagine seeing Fiona as a panellist on 'Eight out of 10 Cats does Countdown'  or 'Would I lie to you?' in the near future. She has the confidence, charisma and humour to take her far. Definitely, one to watch!