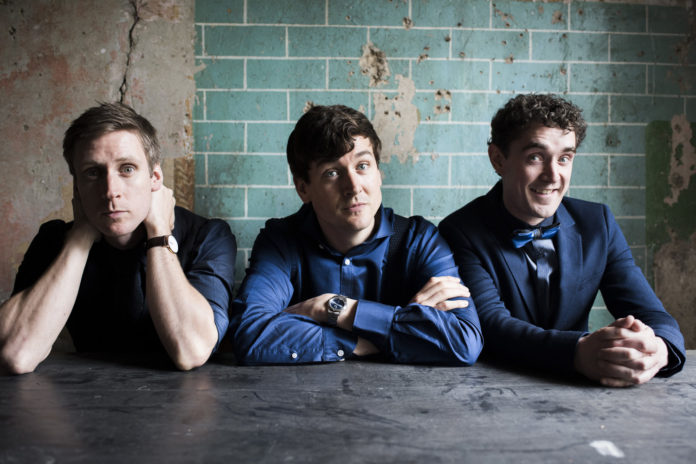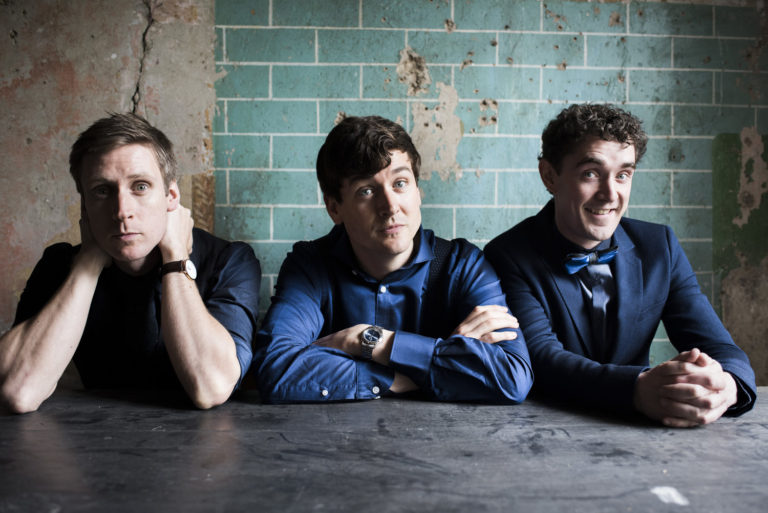 Until August 26th – £16
I always think Foil Arms and Hog is my little secret. I love their YouTube videos. At their Oink show last year at the Underbelly, I gushed to them outside how much I loved their Ryanair song. I still expect to see them at some cosy little Edinburgh pub in the New Town and share a pint with them afterwards laughing about Irish names for films and celebs as they do in their 'Ceol agus Ól' sketches. Dia Dhuit Floyd "Airgid" Bealtaine-Aimserach!
However, the clues are there that they may be slightly more popular than when they were starting out some ten years ago. The huge poster outside Waverley Station for one. The fact that everyone I know is talking about seeing them the other. Despite the clues, the crowds outside the venue come as a shock. 'But they were my secret favourites!'
Ah well, you can't keep good taste in comedy to yourself.
The comedic sketch group was founded in 2008 while they were still in University College Dublin studying architecture, engineering and genetics. The group's name evolved from nicknames each of the members had for each other, Foil (Sean Finegan) being the comedy foil, Arms (Conor McKenna) was 'All arms and Legs' and Hog (Sean Flanagan) because he ostensibly hogged the limelight.
Since then they have amassed hundreds of thousands of followers on YouTube and Facebook and become the biggest stars at the Fringe not on television.
McEwan hall is their temple to comedy this year and they play the venue well. It is a huge space and a solo show might struggle, but the trio somehow manage to transform the ginormous venue into a smaller more intimate space, by engaging with all sections of the audience. The 'tour' sketch was also an inspired way of bringing the audience in.
The natural rapport these three mates have comes across well, and whilst much of the show is scripted, some of it is definitely not, and the lads have a natural banter that gives them an immediate sense of connection with their audience.
The laughs keep coming and I did not see a single member of the audience look at their watch.
After their 'Tennis' sketch, they seem to have started to build up a gay following, and it was hilarious listening to the gay couple in front of me discussing 'snog, marry or avoid' ahead of the show. (Apparently Arms would look best in a morning suit so 'marry', Hog would be hilarious in the sack so 'snog' and Foil as 'avoid' because he reminded them too much of Simon from the Inbetweeners!)
That being said, Foil Arms and Hog appeals to no particular demographic more than any other. It is a show you could take your Gran, girlfriend or your long distance cousin from Australia. Everyone would get the humour and come out afterwards into the Edinburgh sunshine with a smile on their face.
As the trio keeps on gaining in popularity, it will be interesting to see where they go next. In terms of venue, the Castle is already booked out for the Tattoo for next year! Television seems a likely next step and it is surprising they have not already been on panel shows. Perhaps they are happy and content just doing live venues. As are we lads, all hail to the new Prince Regents of the Fringe, keep on coming back to the Edinburgh!