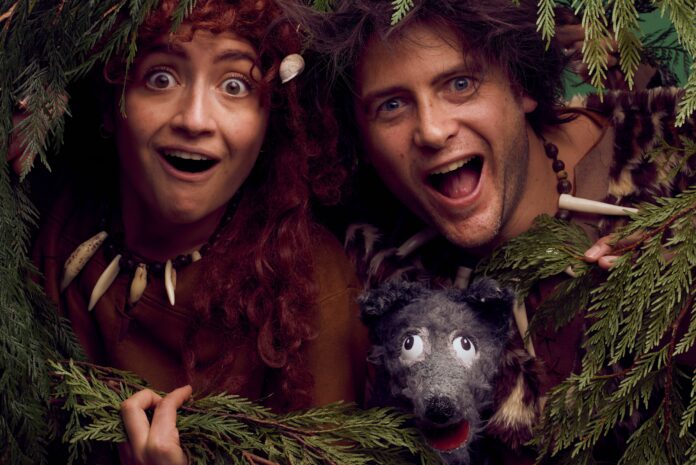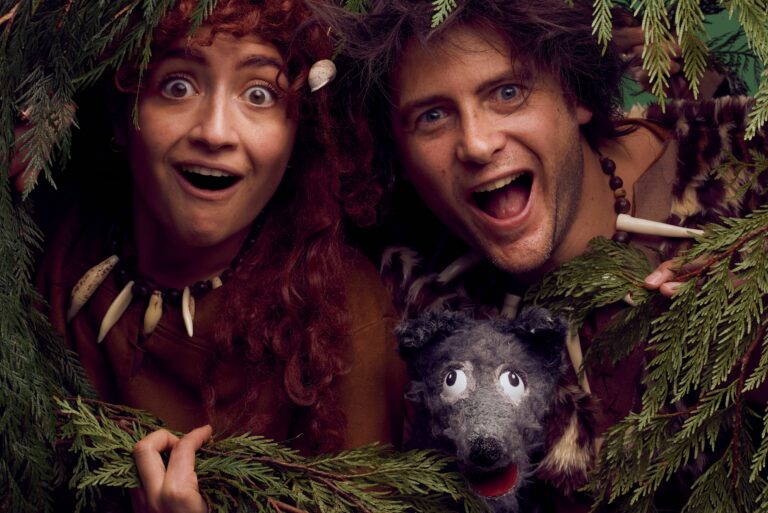 It is our pleasure today to speak to Colin Granger of Theatre Fideri Fidera who will be bringing their show 'Ogg 'n' Ugg 'n' Dogg' to the Fringe this summer. Over to Colin to tell us more about the perfect show for dog lovers, young and old!
Can you introduce yourself and your show?
My name's Colin Granger and I've been coming to the Edinburgh Fringe in various guises – director, actor, playwright, producer, promoter, programmer – for the last 35 years. I'm back this year with Theatre Fideri Fidera for the premiere of my play 'Ugg 'n' Ogg 'n' Dogg' – a comedy about how, thousands of years ago, two young hunter gatherers Ogg and Ugg palled up the wolves and invented the dog.
What is the top reason people should see the show?
People should see the show because the story of how dogs evolved from wolves is such an amazing one. It took place over thousands of years but in my play you can see it all in less than an hour.
What does a 'successful Fringe run' mean to you?
Success is having had good, appreciative audiences and a potential tour in the making.
What 3 top tips have you got for Edinburgh Fringe first timers?
1/ Don't just hand out flyers to the throngs going up and down the Royal Mile, go somewhere quieter and engage people in conversation about your show. Show interest in them too.
2/ Get to know the Closes – the footpaths that criss-cross Edinburgh – they'll save you hours getting around the city.
3/ It's going to be tough and you'll probably be skint at the end of it, so go – despite all – determined to have the time of your life.
What age range is the show aimed at?
Ugg 'n' Ogg 'n' Dogg is for all ages and all kinds of people, but this year in Edinburgh we are going to be focused on getting family audiences and dog lovers.
What key message do you hope comes across to your audiences?
What a hugely positive impact dogs have had in the story of humanity.
We understand Ogg 'n' Ugg come from Yorkshire. What else can you tell us about them?
They're a young couple, hunter gatherers by trade, who've left their tribe to set up for themselves in a pristine valley, in a place we now call Yorkshire. Life is good, they rule supreme (even sabre-toothed tigers are afraid of them) because of their bows and arrows, and they have food galore. There's just one downer: the howling of wolves keeps them awake at night.
And how about Dogg? We understand lucky audience members get the chance to pat her. Is she friendly?
Very friendly for a wolf, that's why Ogg 'n' Ugg made her their pet, and inadvertently started the process of the invention of the dog.
How are you promoting your show in the run up to the Fringe?
We'll be out and about in Edinburgh weeks before the Fringe starts, talking to people about the show and organising free buzz events in the streets and parks where families and dog walkers can meet the wolves from the show and see if the modern dog can discover its 'inner wolf' – will they bark or will they howl? Also follow us on @Ogg_n_Ugg for news and updates.
Lastly do you want to tell us where and when we can see the show?
You can see Ugg 'n' Ogg 'n' Dogg at the Gilded Balloon Teviot from the 31st July to 28th August, with performances at 12.30pm. Hope to see you there!
Ogg 'n' Ugg 'n' Dogg will be performed daily at 12:30 at the Gilded Balloon Teviot (Dining Room/ Venue 14) from July 31st to August 6th, August 8th – 13th, August 15th-20th, and August 22nd-26th. Tickets available from the Fringe Box Office