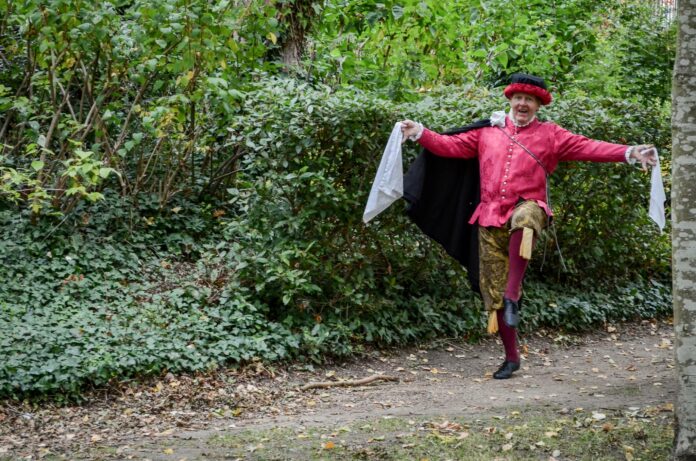 Today in our 'Meet the 2019 Performers series', we hear from Steve Taylor of the Blue Fire Theatre Company, who will be bringing his show 'Kemp's Jig' to theSpace on the Mile this August.
Based on the life of Will Kemp, Kemp's Jig tells the story of the 'celebrity comedian and superstar of the Elizabethan stage' who performed a 'Nine Days Wonder' in which he morris danced from London to Norwich. Kemp's Jig brings this story to life – 'Fans of Upstart Crow or Shakespeare in Love will enjoy cheering the maverick Kemp on his way! '

Kemp's Jig will be performed August 2nd, 4th, 6th, 8th, 10th, 13th, 15th, and 17th at theSpace on the Mile (Venue 39). Tickets available now from the Fringe Box Office.