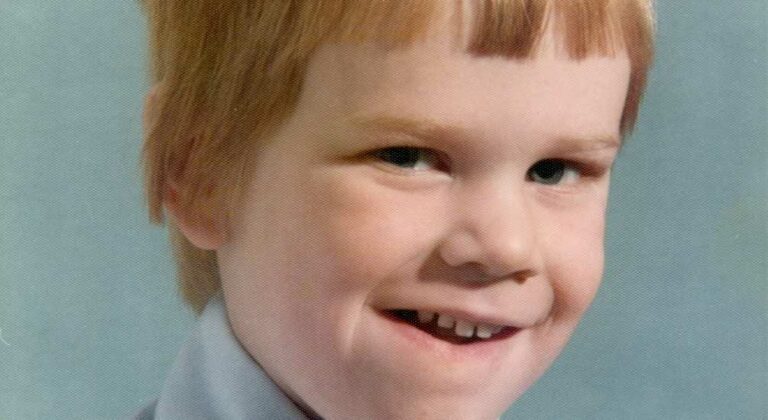 Today we have the pleasure to meet John Pendal.
John worked in television production roles for 15 years, but his calling came in 2003 when he won the 25th International Mr Leather competition in Chicago. He went on to start a successful comedy career which has seen him perform from Florida to Australia. He returns to Edinburgh this summer with his show 'Monster'; a show about sex and sexuality 'which laughs in the face of shame and guilt'.

1. Can you introduce yourself and your show (John Pendal: Monster)?
I started comedy in 2010 and this year I'm taking a solo show to the Edinburgh fringe called "Monster". It's about trying to separate sex and sexuality from guilt and shame.
This is my 4th solo show. My last three shows have been performed in Atlanta, Chicago, Cleveland, Denver, Edmonton (Canada), Fort Lauderdale, Melbourne, Oslo and Rome.
2. What is the top reason people should see the show?
I don't pick on the audience – so if that puts you off going to see comedy come and see me!
My aim is for everyone to feel better about themselves afterwards, so it really doesn't help if I make fun of latecomers or people who need the toilet mid-show.
3. What does a 'successful Fringe run' mean to you?
My aim is to have performed a show that I'm proud of, as well as I can, for a whole month without falling ill. To that end I try and eat a handful of spinach with lunch and dinner (hot or cold in sandwiches, omelettes, beans of toast, stir fry) … but I usually end up compromising in week 3 by having a pizza with mushrooms on it, or persuading myself that pork crackling is a vegetable.
4. What 3 top tips have you got for Edinburgh Fringe first timers?
Wait as long as possible to do your debut hour. You'll get a lot of press attention for your first solo show, so get as good as you can before cashing that in.
Be happy about three star reviews, it means you deserve to be there. You can get a good quote from a three star review.
Finally don't share accommodation with the person you're also doing a show with – if you have a tough day you need to come back fresh tomorrow to lift each other up again.
5. Your show is about 'sex, sexuality, shame and guilt'. It sounds heavy but you describe the show as a comedy. How do you make that work?
You can make jokes about any subject. In fact, the tougher the subject matter the bigger the laugh you get when a joke breaks the tension.
I start by working out what my emotional response is to each bit: am I angry, frustrated, incredulous, sad or happy? Audiences don't mind if you alter facts to make a story funnier, but I think they can smell when a performer isn't being emotionally truthful.
Once I know what my attitude is going to be that makes it much easier to twist the story to make it funny.
6. Sexuality is ever evolving. Do you think leather and the leatherman scene will fade into history or will it endure? What do you think will be the popular scenes (fetishes) for gay guys in 20 years' time?
Each generation makes their own rules. I think the biggest change in the immediate future is how we define clubs and spaces that used to be male or female only with our evolving understanding of gender. Some events are embracing this with play areas that are all-genders or "male identified only", but allowing people to be adults and choose for themselves which areas they go. Other clubs are really struggling with this issue.
7. How are you promoting your show in the run up to the Fringe?
I'm on Facebook , YouTube and Instagram
Also the show has a webpage (http://www.johnpendal.com/monster.html) where I'll be adding videos, pictures and audience reviews.
8. What's your top tip to create a buzz once in Edinburgh?
I hand out flyers but not in the Royal Mile. Try to be within eye-sight of your venue so you can give people clear directions where to go.
9. Where is your favourite Edinburgh hang out when not on stage?
OINK hog roast, by quite some margin.
10. Lastly do you want to tell us where and when we can see the show?
I'm at the Gilded Balloon Teviot – Turret in Bristo Square every day from Weds 31 July to Mon 26 August (not Fri 16 or 23) @ 7.45pm.
Tickets available from https://gildedballoon.co.uk/programme/john-pendal-monster/