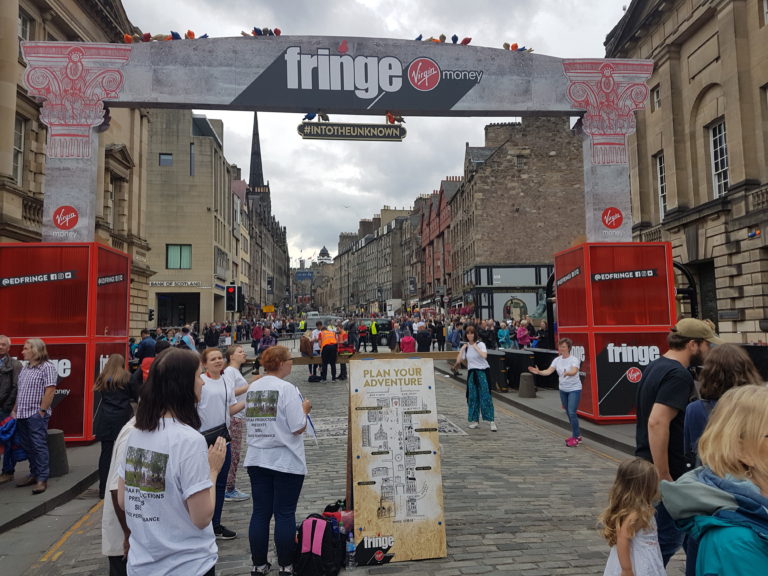 Yesterday brought out the crowds and not surprisingly, the performers wanting to advertise their shows. One such show which caught our eye was Sisu by Suraa productions.
Their show description read as follows:
"Finnish Oulu traditional dance and folk music combines traditional Scottish dance and contemporary dance styles. An exploration in dance of what it means to be Finnish and to be Scottish, performed by Finnish and Scottish dancers of all ages"
The ladies did a marvellous wee routine on the Royal Mile but told us this was their last evening of performing. Our Article title was all-Finnished? as the flyer actually stated there would be performances the 2nd to the 9th of August. Oddly, the Fringe website shows no tickets available but that they would be performing 20th to the 24th of August at the C Aquila. Neither of which ties in with them performing yesterday!
Well Ladies, if you are performing next week, next year or never again, we wish you well. And here is your moment on the Royal Mile captured for all.  Kiitos! Hyvin hoidettu!