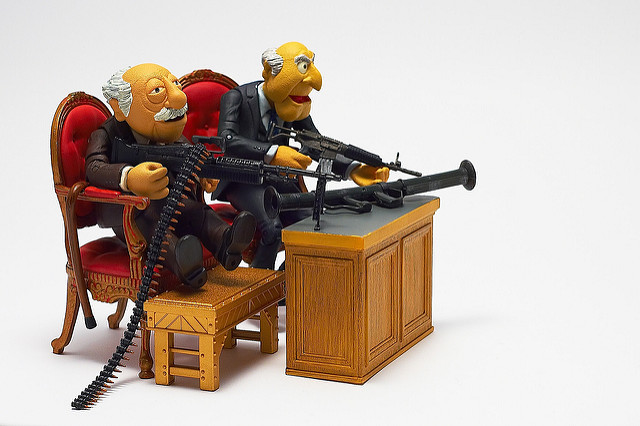 We hope you have had a stress free Fringe so far with audiences clapping and shaking your hand at the end of a show. Perhaps even buying your merchandise?
Ok, let's be realistic. Not every show will be filled with happy-clappy Ned Flanders clones cheering your every line.
There may have been the odd show that has not gone exactly the way you wanted it to go. For those of you performing stand up especially, maybe a heckler who threw you off your lines or calling out punchlines. For those of you performing past 10pm, maybe those hecklers had been in the bar since early evening and were not particularly good at managing their off switch.
Now imagine dealing with a group of drunken hecklers, a woman having a panic attack and something unpleasant thrown at your face. All within a few minutes of a show.
This video is not from this year's Fringe but it still serves as a master class in how to deal with hecklers with dignity and grace!
Mr Doyle – we salute you!