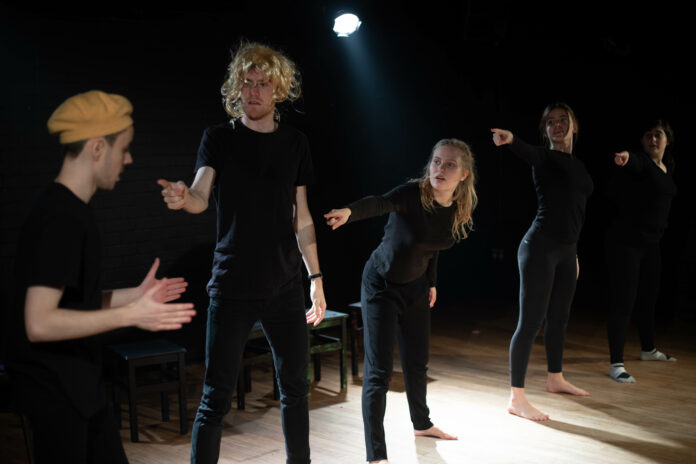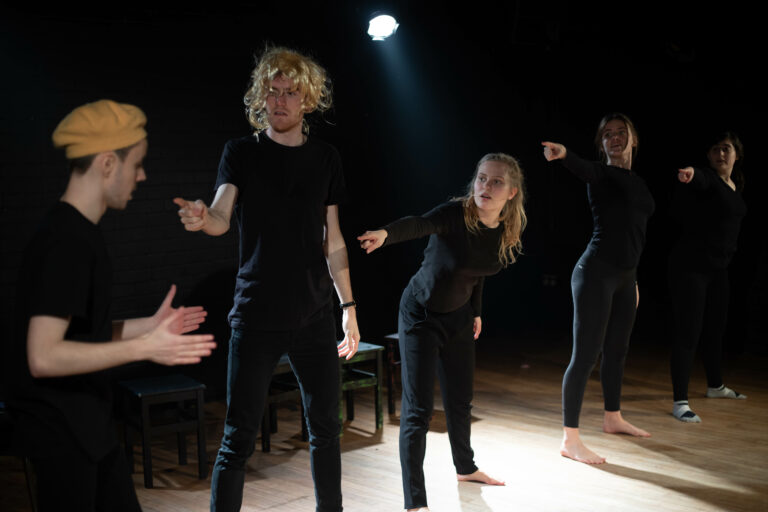 With just 1 week to go, many of you are likely to have last minute nerves about performing at Fringe. And what better way to put those fears to rest, than to find out about one of the biggest musical theatre disasters of all time! Redacted Arachnid tells the tale of one of the biggest Broadway flops in history. Spiderman as a musical? What went wrong? Over to Caleb Barron of Corpus Christi Owlets drama society to find out more…
1. Can you introduce yourselves and your show (Redacted Arachnid) ?
We are Maybe You Like It Productions, working with the Corpus Christi Owlets drama society. We are a group of students from the University of Oxford with a shared passion for fast-paced, energetic, collaborative (and funny!) theatre. Between us, we've worked on 100 shows across Oxford and counting, but this is the only show (so far) we've done together and many of us met creating this show. Our show is 'Redacted Arachnid'! It tells the true story of the biggest flop in Broadway history. The flop in question was about the most famous teen superhero in the world, who will remain nameless or redacted, and it involves famous rock icons, Broadway directors, and the collapse of the most expensive musical ever made. It's about theatre-making and what makes an idea a great one. This one wasn't.

2. What is the top reason people should see the show?
It's a completely true story, spanning over a decade, told in just one hour. It's fast-paced, frantic, and funny.

3. What does a 'successful Fringe run' mean to you?
Selling-out, good reviews and awards are all great, but a successful show for us would be audiences leaving our show with a smile on their face and feeling satisfied that we were able to entertain them.

4. What is the worst rumour you have heard about performing at Edinburgh Fringe?
Audiences that are smaller than the cast of the show! That seems a slightly frightening prospect.

5. The Owlets have a long history – some 200 years! Tell us a bit about that history – any famous past members or productions?
The Owlets began as a poetry society in the 19th Century. They would meet often and share poems and monologues. This soon developed into a growing group of enthusiastic dramatists. Throughout the 20th Century, countless Owlets shows were put on in Oxford. Notably, a production of T. S. Eliot's Murder in the Cathedral was performed in Corpus Christi Chapel in the 1960s and then toured around England and Scotland, including the Edinburgh Festival Fringe. In 2002, the cast reunited for a special revival of the production back in Corpus Christi Chapel. The production was even attended by royalty! In recent years, the Owlets had fallen into a state of some disrepair. The current custodians of the society have spent the last two years reviving the deep involvement of the Owlets in Oxford drama. They've produced three shows, including Redacted Arachnid, and fostered the creation of Maybe You Like It Productions to allow continue producing theatre beyond Oxford. They have also had a hand in funding over twenty shows in the last two years with a great deal of success. The Owlets mission is to foster and support drama in Oxford and throughout its history it has managed to do so.

6. Your show is about everything that can go wrong with producing and staging a musical. What lessons of what not to do did you learn for staging an Edinburgh Fringe show?
Don't swing a man from the ceiling; he might fall. There's many lessons to learn from the show that Redacted Arachnid is about. I suppose the big thing we've learnt from it is that money doesn't make your show. All the money in Broadway doesn't make your show a good one.

7. Conversely, what do you think are the key ingredients to staging a successful production (besides making sure your actors don't fall 30ft in front of an audience!)
A show that our whole team is passionate about. We need to be ready to give everything to this production (and we are) in order to give the audience the best performance every night.

8. Spiderman aside, if you could be a superhero, who would it be?
Captain America seems like a good bloke, probably him.

9. How are you promoting your show in the run up to the Fringe?
We'll be writing a blog about our thoughts, feelings and experiences whilst we're at the festival! The first post is up now at www.maybeyoulikeit.co.uk/blog
You can follow us on twitter @cccowlets, on Facebook @maybeyoulikeit and on Instagram @redactedarachnid
We'll also be performing an extract from our show, topped and tailed by a busking session from none other than our very own Bono, on the Upper Stage on the Mile on
Sat 03 Aug 17:50 Tue 06 Aug, Sat 10 Aug and Tue 13 Aug 16:50

10. Lastly do you want to tell us where and when we can see the show?
Of course! We're on every day 1-17 August at 22:40, at C Aquila (Temple). See you there!
Redacted Arachnid will be performed daily at 22:40 from August 1st-17th at C-Venues/ C aquila (Venue 21/ Temple). Tickets available now from the Fringe Box Office.