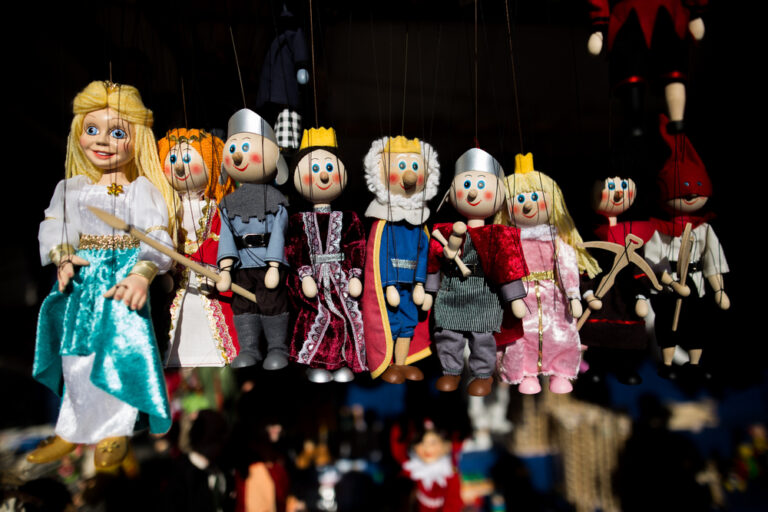 Going to Fringe with Children can be challenging. For a start, it is one of the most underrepresented categories with just 165 shows out of 4143 listing themselves as 'Children's shows'. There are of course shows listing themselves as 'comedy' or 'theatre' that might be suitable for children but age categories are loosely applied, and taking your 11-year-old child to a stand-up comedy categorised as 'suitable for age 10+' might feel like a risk to some. But fear not, here are 10 shows which peaked our interest that are all definitely suitable for your young ones!
1/ Beetlemania: Kafka for Kids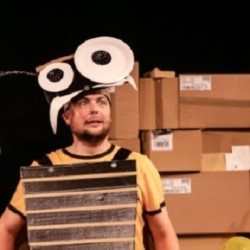 German philosophical tracts about beetles might not seem an obvious choice for children, but the show got rave reviews last year and Beetlemania looks set to repeat that success this year. "Join the Kafkateers for their 'riotously cheerful' (Chortle.co.uk) show packed with stories, songs, puppets and laughter for all ages. Follow Karter, Karl, Kat and Kevin the Beetle for 'an hour of sheer joy' (Scotsman) for adults and children alike. Or that a show this silly could actually be educational!" No prior knowledge or interest in Kafka needed.
Tickets for the show available now from the Fringe Box Office.
2/ Captain Flinn and the Pirate Dinosaurs: The Magic Cutlass
Children love pirates. Children love dinosaurs. So a combination of the two should be a sure winner with your young ones!
Read our interview with Fiona Porritt, Assistant Creative Producer of Les Petit, to find out more about the show. Click here.
Tickets for the show available now from the Fringe Box Office.
3/ Danny the Champion of the World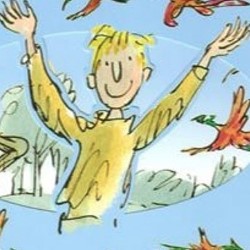 Roald Dahl's 'Danny the Champion of the World' is one of the best-loved children's stories of all time. "Danny lives happily in a gypsy caravan with his father, but his world is turned upside-down when he learns that his father poaches pheasants from the estate of the vicious, greedy Victor Hazell. One night his father doesn't return from poaching and Danny fears the worst. Danny sets off on a courageous journey to save his father and, with a little help from the village, soon finds himself masterminding the most incredible and exciting plot ever attempted against Victor Hazell." This adaptation by Seats Back Theatre Company should appeal to children young and old.
Tickets for the show available now from the Fringe Box Office.
4/ The Dark Room (For Kids!)
This show is now a Fringe institution, and a modern cult classic. According to the website of Dark Room creator John Robertson, the 'Dark Room' interactive Youtube game has already scored 4 million views, and there has also been over 400 live performances of his show around the world. A one-hit wonder this is not!
Definitely one for older children, you can read our review from last year. Click here… (Darren!).
Tickets for the show available now from the Fringe Box Office
5/ Feast of Fools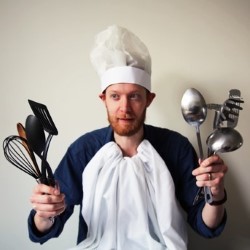 Dan Serridge is a Glasgow-based storyteller, community artist and facilitator who creates vibrant and exciting community projects for all ages and abilities. At number five on our list, Dan is performing a the Scottish Storytelling Centre who have a solid reputation for picking high quality children's shows to perform at their venue on the Royal Mile. "Ever poured gravy into your hat? Eaten next to a Sultan? Had a dinner party with the devil? Well now's your chance. The Feast of Fools will make this happen and more in one of the most unusual feeds you'll ever have. Join storyteller Daniel Serridge at his dinner table of foolishness as he regales you with tales of disgusting banquets, salubrious suppers and measly meals. Prepare to get wined, dined and unrefined. Disclaimer: There will be no food served at this
event and as a consequence you'll leave starving or never want to eat again."
Tickets for the show available now from the Fringe Box Office.
6/ I Believe In Unicorns by Michael Morpurgo
With Scotland being famed for its love for and long history of myths and legends, it is no surprise that a fabled creature such as the unicorn is Scotland's national animal. And you cannot visit Scotland without seeing at least one unicorn! Therefore Michael Morpurgo's 'I believe in Unicorns' comes into our list at number 6. "Olivier Award-nominated Wizard Presents brings Morpurgo's treasured story to life, sparking imagination in both young and old. This intimate five-star show is set in a library full of books that hold more than stories within their pages. It is a tale of the power of books, and the bravery of a young boy called Tomas. Tomas hates reading and school, but his world is turned upside down the day he meets the Unicorn Lady… 'The show is moving and memorable. I didn't like it, I loved it!' (Michael Morpurgo)."
Tickets for the show available now from the Fringe Box Office.
7/ Ned and the Whale
We commented in an earlier article on international representation at the Fringe, that Welsh performers seemed somewhat underrepresented this year. It is fantastic therefore to see Welsh duo 'Flossy and Boo' make the list with their play 'Ned and the Whale', an engaging gentle tale for younger children. "The magical tail of Ned and the Whale begins a little like this… With buckles and swash, this story's awash with a mysterious odour of fish. Though sharp as a pin, Ned's courage was thin, for his sister was terribly mean. She spouted great lies: 'A Kingdom of Spies will steal you and harvest your spleen!' A fishy tail of magic and adventure. Sail away on a quest to help Ned find his courage and discover the truth behind the mysterious Kingdom of Spies. Flossy and Boo bring you their curiously spellbinding brand of storytelling."
Tickets for the show available now from the Fringe Box Office.
8/ Ogg 'n' Ugg 'n' Dogg
A tale of how two Yorkshire hunter-gatherers palled up with wolves and saved us from 'doglessness'. An engaging tale for youngsters with lots of catchy tunes to help the story along, we think this prehistoric Yorkshire adventure will be sure to be hit with modern Scottish kids!
Find out more about the show in our interview with Colin Granger or Theatre Fideri Fidera – click here.
Tickets for the show available now from the Fringe Box Office
9/ Rubbish Shakespeare: A Midsummer Night's Dream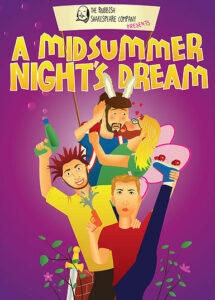 The Rubbish Shakespeare Company (RubSC) are a children's and family-friendly theatre company, with roots in Creative Education. Shakespeare is a perennial Fringe favourite, and in a crowded field of acts, it is difficult to know which one to pick. RubSC are experienced at making Shakespeare accessible for kids and have a decent Fringe track record, bringing Romeo and Juliet to Edinburgh in 2018. Run by a very genuine team too, our Editor remembers these guys out in all-weathers last year promoting their show, but always smiling and up for a chat. "Runaways. Fairies. Goblins. WATER PISTOLS!?! Rubbish Shakespeare are back, with a vibrant reimagining of this impish tale, jam-packed with high-octane slapstick action, mischievous storytelling, and belly laughs for all ages. They'll make a mess of this Dream, even if it bruises them. "
Tickets for the show available now from the Fringe Box Office.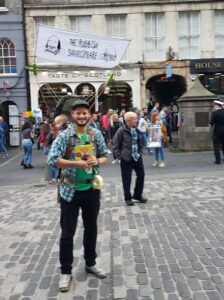 10/ So You Think You Know About Dinosaurs…?! with Dr Ben Garrod
What youngster doesn't like dinosaurs? The stage show is led by English evolutionary biologist and broadcaster Dr Ben Garrod, who has worked on shows such as 'Attenborough and the Great Dinosaur' and 'Springwatch'. This show promises to be fun and engaging for kids and adults alike.
"The hit stage show starring dinosaur aficionado Dr Ben Garrod. Get ready to go on an exciting prehistoric adventure as Ben explores the biggest, deadliest and weirdest predators that ever roamed the planet. Pitting the knowledge of unwitting adults against their all-knowing kids, Dr Ben presents an interactive, educational and highly entertaining show. So come and test your knowledge against Dr Ben in this hit live interactive show."
Tickets for the show available now from the Fringe Box Office.
Note – Our recommendations for the shows listed above is based on preview material only, and is no guarantee of the quality of live performance of the shows.