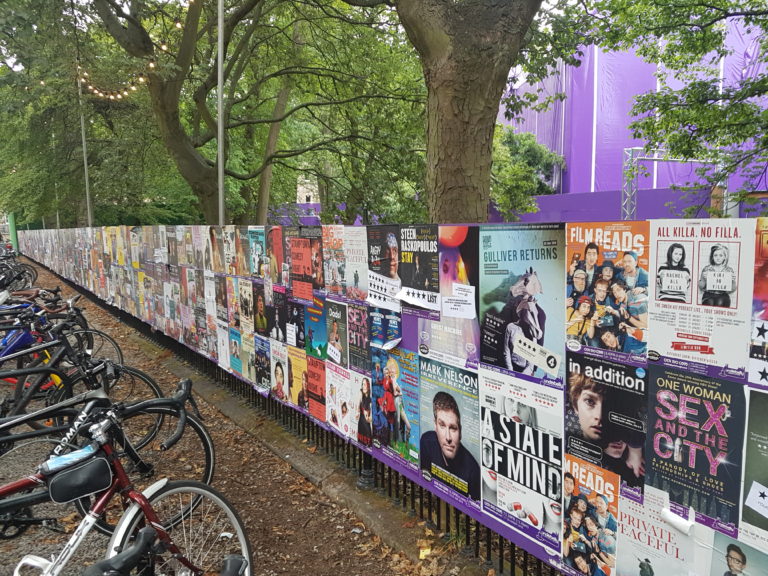 With just 1 week to go before the official start of the Edinburgh Festival Fringe 2019, it gives us great pleasure to reveal details of our 2019 Poster Competition!
How can we nominate a poster?
If you know of a good poster and it is a poster for one of the 4219 shows listed as Edinburgh Festival Fringe participants, then send us a picture of it to 2019posters@theedinburghfringe.com by 5pm Monday August 5th. We will then select 5 of the posters nominated, based on their artistic merit.
How will we select posters for the final 10?
In addition to the 5 nominated posters, we will select five posters ourselves. On Sunday 4th August, we will walk through all the main Fringe sites (including but not limited to St Andrews Square, Royal Mile, Princes Street, Cowgate, Bristo Square, George Square Gardens and George Street), and select 5 posters that stand out to us for their artistic merit and visual impact. The five posters we select, and the shortlisted five from public nominations, will form our final 10.
How can we vote for our winning poster?
Once the 10 finalists are announced on Monday August 5th, we will open a public poll here on our site. You will have until midnight on Sunday 11th August to vote for your winning poster.
When will you announce the winning poster design?
Our winning poster will be announced on Monday August 12th. The winner will not only have the accolade of having been voted our Fringe Winning Poster Design, we will also feature you on our site. Last year our poster competition was one of our most visited site pages, and given our Winner announcement comes just ahead of the midweek lull, it should hopefully provide the winning entrant will a much needed boost in ticket sales.