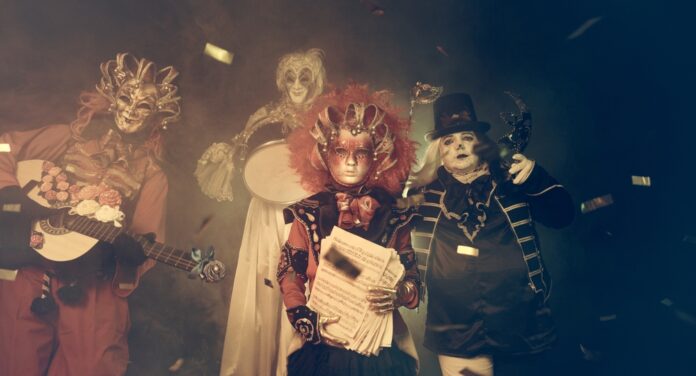 Musicals aren't just sing-a-long fun fests – though they can be! They can also explore darker themes, topical issues and heartfelt stories. Our list features electric pink versions of US comedy blockbusters, to male mental health stories, to traditional Scottish tales, and even American high school musical theatre productions. There is hopefully in our list something new, something old and something fabulous you can sing-a-long to!
1/ Adventures of a Comic Book Artist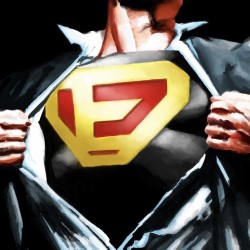 Scotland loves Florida. Scotland loves comic books. America loves musical theatre. This musical production from Lakewood Ranch High School Theatre Department coming to Edinburgh should be a match made in musical heaven!
"Stanley 'Leonardo' Sappovitz wants to become a comic book artist. He gets a job as a janitor at Wonder Comics in hope of getting discovered by his boss, DC Wunderman. DC invests in magical pens guaranteed to bring comic book characters his artists create to life, hoping to revolutionise the comic book industry, but his plan turns sour when his artists unwittingly unleash the dreaded Dr Shock Clock who reeks mayhem in the city. Join us for a hilarious musical spoof following the Fabulous Four as they take on the evil Dr. Shock Clock."
Tickets available now from the Fringe Box Office.
2/ Armour: A Herstory of the Scottish Bard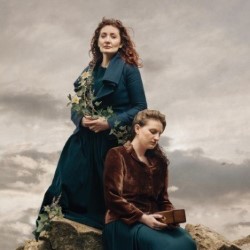 There are actually three Robert Burns inspired musicals this year at Fringe. This production made our list because of its innovative take on the Burns story and because of the track-record of the theatre company producing it.
"What do the widow and mistress of Scotland's famous bard discuss over tea? After the death of Robert Burns, his wife Jean Armour and mistress Nancy Maclehose finally meet. Female-led theatre company Fearless Players bring an all-female production dedicated to the women behind Scotland's history. Using the well-known music of Robert Burns woven with original compositions, Herstory gives a voice to the women behind the bard. 'Outstanding new writing about Robert Burns' wife and mistress from female-led collective Fearless Players' (Paul Vale, Stage)."
Tickets available now from the Fringe Box Office.
3/ The Art of Skipping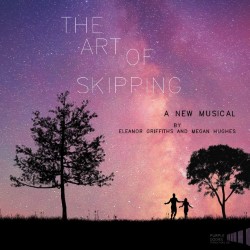 An intriguing story for a musical from new theatre company Purple Doors Productions Ltd. Their initial reviews suggest you should take a chance and book a ticket to see them this Fringe.
"'Never been afraid of the dark, only curious for the spark.' Alex Peel is a young and bright astronomer, destined for a life in the stars. Then Alex's life is turned upside-down. Alex is going blind. After working all her life for this big moment of freedom, for her eyes to be opened and released into the mysteries of space, the windows have been shut firmly over her eyes. Follow Alex in understanding whether our destiny is written in the stars and if sometimes there is more to life than in front of our two eyes."
Tickets available now from the Fringe Box Office.
4/ Cathy: A Retelling of Wuthering Heights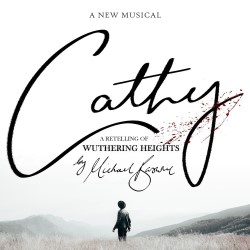 There has been something of a buzz about this production this year – even getting a shout out from Elaine Page on BBC Radio 2. A very interesting take on the classic tale by writer Michael Bascom.
"This new musical by Michael Bascom retells the story of Heathcliff and Cathy, two soul-bound lovers thwarted by family, society and God. The sun shines over the moors, but a storm of vengeance is brewing in this story of a passionate romance which transcends life – and death – itself. Described as 'a highly moving production, brilliantly depicting the tragedy and passion of Bronte's novel' (TCS), the show sees its Fringe debut after premiering last November to a critically acclaimed, sold-out run at the University of Cambridge."
Tickets available now from the Fringe Box Office.
5/ How to Use a Washing Machine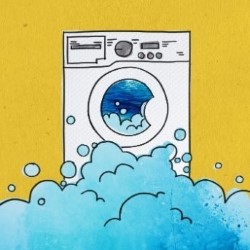 We could not let this musical pass – for the title alone! It even promises a live string quartet. The rehearsal photos look great fun and it could well be a surprise hit of the Fringe if audiences buy into it. This will either be a full cycle turbo spin, or a slow cold rinse!
"Growing up is hard. Learning to use a washing machine is harder. This original musical, featuring a live string quartet, follows Cass and James – siblings called back to their childhood home to pack up for one last time. As they box up their old lives, tensions rise and they must confront themselves and each other about who they've become, the decisions that led them there and what it means to be grown up. It's certain to make you laugh, remember flying the nest and check for cats next time you use the dryer."
Tickets available now from the Fringe Box Office.
6/ Islander: A New Musical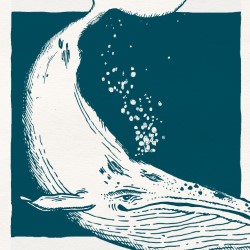 Part of the Made in Scotland showcase 2019, 'Islander' creates an expansive, ethereal soundscape using a contemporary Scottish folk-inspired score, to tell a tale of Eilidh, who dreams of life beyond her island home.
"Eilidh stares out to sea and dreams of a new life beyond her lonely island. Myth and reality collide when the tide washes a mysterious stranger onto her beach, changing her life forever. Epic storytelling, intimately staged with a contemporary Scottish folk-inspired score. The cast live-record and layer their voices to create an ethereal adventure for the ears and imagination. 'Superb' (Herald). 'Lush, harmonic voices' (List). 'A real treat of a production' (AllEdinburghTheatre.com). Originally developed in association with Comar. Part of the Made in Scotland 2019 showcase. www.madeinscotlandshowcase.com"
Tickets available now from the Fringe Box Office.
7/ Kelty Clippie the Musical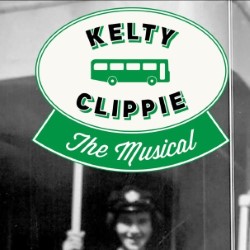 Fife-based Kingdom Theatre are seasoned Fringe veterans and return again this year with their popular musical Kelty Clippie. A sell-out last year and if you are looking for some traditional Scottish music and humour, you could do no better than to grab tickets for this show.
"Based on the classic Scottish folk song, Kelty Clippie follows the comic adventures of a bus conductress in Fife. Maggie trains for her new job and meets some interesting passengers ending up at the legendary Kelty Club but will she find romance? Completely sold-out show at the Fringe in 2018 and at Carnegie Hall earlier this year. Now with more songs and more laughs from this award-winning company at their seventh successful year at Fringe. 'Great show' (Rab Noakes). 'Genuinely amusing' (Scotsman). 'To be commended' (BroadwayWorld.com). **** (K107FM Radio)."
Tickets available now from the Fringe Box Office.
8/ Legally Blonde the Musical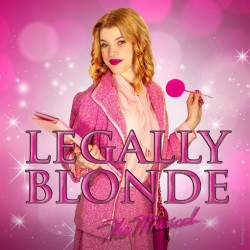 A musical based on the US blockbuster 'Legally Blonde', a terrific looking cast, produced by the Royal Conservatoire of Scotland; I am tempted to say, 'what could go wrong'?
"Dumped by her boyfriend for not being 'serious' enough, Legally Blonde the Musical follows Delta Nu sorority sister Elle Woods to Harvard Law School where she shows her ex (and everybody else) that there's more to her than just a hair colour. Spurred on by her self-belief, determination and an amazing manicure, Elle wins over her doubters and proves that a glass ceiling isn't a match for a woman on a mission!"
Tickets available now from the Fringe Box Office.
9/ Now That's What I Call Brexit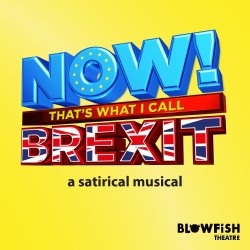 We were tempted to not include any Brexit related shows in our lists this year. But needs must and as the whole debacle has being going on for so long, it now has its own 'Now ' Album devoted to it. And if you are inclined to watch some Brexit parody, what better way to see it than as a musical?
"May. Corbyn. Boris. Mogg. The perpetrators of Boris the Musical are back. And this time, they've left no one out. From referendum woes to constitutional calamity, relive the Brexit shitstorm. In song! 'Pacy, irreverent, rude and very funny' **** (TheReviewsHub.com, on Boris the Musical)."
Tickets available now from the Fringe Box Office.
10/ Suicide Pact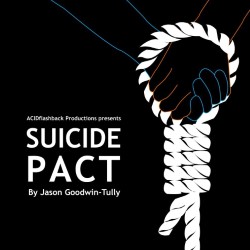 Featuring an original script and songs by Jason Goodwin-Tully, ACIDflashback Productions are making their fringe debut with a groundbreaking piece of new writing on a topical theme of crucial importance.
"Suicide Pact is a brand-new dark comedy musical that explores male mental health and the stigma surrounding suicide. Two strangers meet on a bridge one night and strike up an unlikely friendship after making a pact to kill themselves. As they continue to share their stories, we realise how their different paths led them to the bridge that night and how their new-found friendship might not be enough to save them both. Featuring an original script and songs by Jason Goodwin-Tully, ACIDflashback Productions are proud to bring such an important piece of writing to the Edinburgh Fringe."
Tickets available now from the Fringe Box Office.
Note – Our recommendations for the shows listed above is based on preview material only, and is no guarantee of the quality of live performance of the shows.