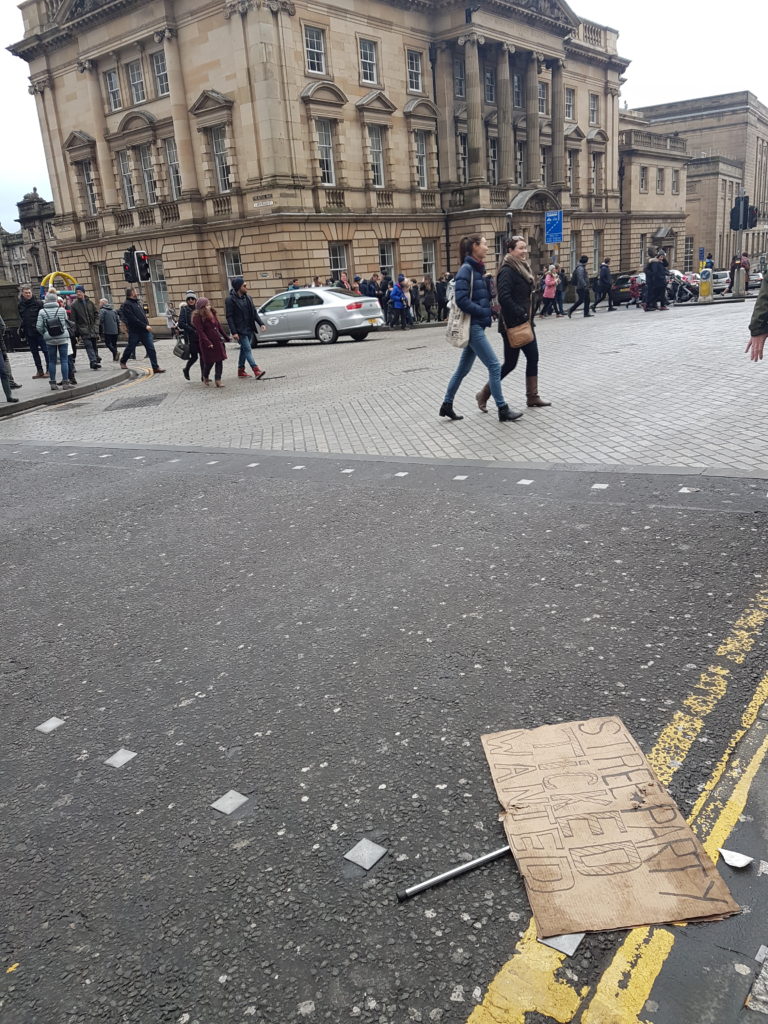 Blink today and you could be forgiven that Fringe season had started again. Street performers, crowds on the Royal Mile and control gates at either end. But the whiff of gunpowder in the air, lack of flyers and the thick overcoats and woolly hats aplenty could only mean we were not in 'summery' Scotland of Fringe August yet. Still, was good to see the throngs of people again on the Royal Mile, and New Year celebrations were a reminder that we are now into 2018 and the countdown to Fringe 2018 has truly begun!
Only 7 months 1 day, 15 hours, 39 minutes and 38 seconds to go at the time of writing!
Wonder if the holder of sign in the feature photo above ever got a ticket?