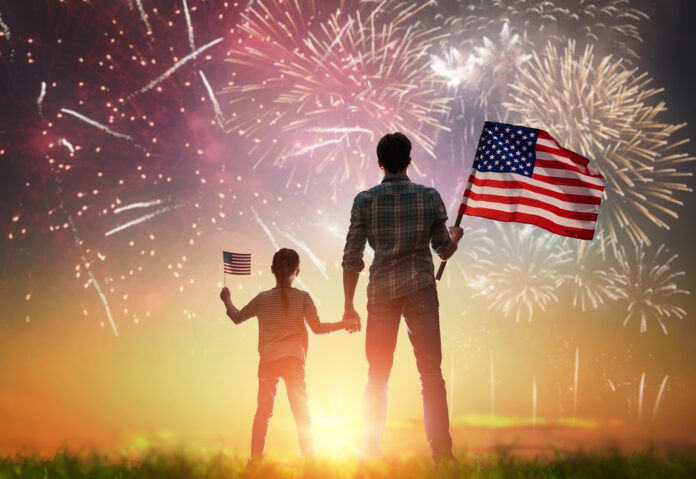 As today is July 4th, what better day to bring you our 10-to-See list from the 280 performers this year at Fringe listed as coming from America. Happy Independence Day y'all!
1/ Please Forget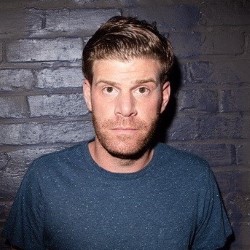 Steve Rannazzisi is a US actor and stand-up comedian who has acted in TV series 'The League', 'Curb Your Enthusiasms' and 'Samantha Who?', and in films such as 'Paul Blart: Mall Cop'. He has, however, also been personally involved in a storyline worthy of a Hollywood story in itself.
From Wikipedia: "Rannazzisi had said he had worked in the South Tower of the World Trade Center at Merrill Lynch, on the 54th floor during the September 11 attacks, and described his experience escaping death. He had said the events inspired him to move to Los Angeles and pursue stand-up comedy. In September 2015, after being contacted by a reporter from The New York Times for an article debunking his claim, Rannazzisi admitted his story was a lie. Rannazzisi was never employed by Merrill Lynch, which did not have offices in the World Trade Center then, and did not attend the State University of New York at Purchase, as he additionally had claimed."
Unsurprisingly, he had to make a public apology. But four years on, he brings a unique perspective to the Fringe and his one-man show 'Please Forget' takes a comedic look into public shaming. "What happens in cases where you have been legally acquitted but you are still judged as an undesirable?"
Tickets available now on the Fringe Box Office Website.
2/ America is Hard to See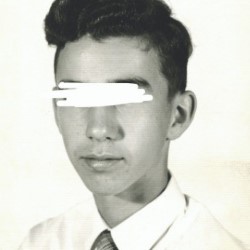 This new play from Life Jacket Theatre Company uses a blend of verbatim interviews, Methodist hymns and original songs to investigate the lives in and around Miracle Village, a rural American community for sex offenders buried deep in Florida's sugarcane fields. 'Excellent and deeply moving' (Independent). 'Smart and troubling' (New York Times). 'Heartbreaking and complicated' (New Yorker).
Tickets available now on the Fringe Box Office Website.
3/ Josephine
World renowned performer, World War II spy, and activist are few of the titles used to describe Josephine Baker. One of the most successful African American performers in French history, Baker's career illustrates the ways entertainers can use their platforms to change the world.
Her return home to America after the war forced Baker to confront segregation and discrimination that she had not experienced since she was a child in St. Louis. She often refused to perform to segregated audiences, which usually forced club owners to integrate for her shows. Her opposition against segregation and discrimination was recognized by the National Association for the Advancement of Colored People (NAACP). In 1963, she was one of the few women allowed to speak at the March on Washington for Jobs and Freedom. Her speech detailed her life as a black woman in the United States and abroad:
"You know, friends, that I do not lie to you when I tell you I have walked into the palaces of kings and queens and into the houses of presidents. And much more. But I could not walk into a hotel in America and get a cup of coffee, and that made me mad."
This critically acclaimed off-Broadway biographical musical combines theatre, cabaret and burlesque to tell the story of this icon.
Tickets available now on the Fringe Box Office Website.
4/ Death of the American Teenager
The Youth Theatre at the University of Utah are bringing a theme topical to Scotland's past and America's present to the Fringe this year. Whilst the tragedy at Dunblane spurred Scottish opinion to stronger gun controls, the debate continues in the US, despite over 20 school shootings with multiple fatalities/ injuries so far this year.
"What is it about guns? Today's American high school students have been raised at a time when school shootings have become common and suicide rates have drastically increased. The fight for gun control is a fight that students, teenagers, and children are having to fight. This devised play with music explores how schools have becomes scenes of violence and how that shared experience will define this young generation. Guns are efficient, quick, and their results are irreversible."
Tickets available now on the Fringe Box Office Website.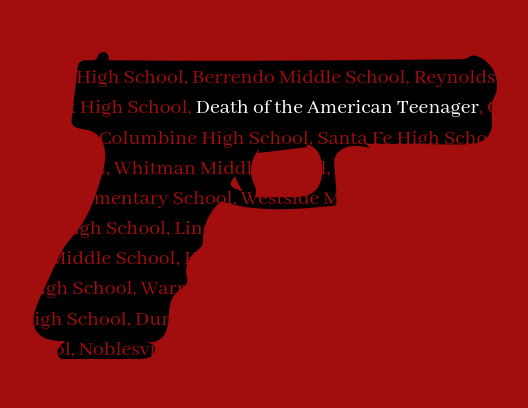 5/ AJ Holmes: Yeah, but Not Right Now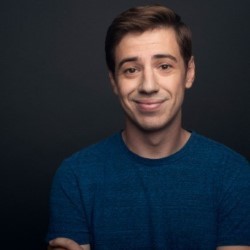 Think American theatre, and many Scots immediately think of Broadway and musical theatre. So who better to be included in our list than Andrew (A J ) Holmes who played Elder Cunningham in The Book of Mormon on Broadway, as well as being sole composer for Twisted.
This is AJ's Edinburgh debut and his show promises an hour of stand-up, storytelling, and songs!
Tickets available now on the Fringe Box Office Website.
6/ The Battle of Kuamo'o
The US is a diverse country from the glaciers of Alaska to the deserts of Nevada. But it is to tropical Hawaii that we go next on our list with an opera sung in the Hawaiian language. Presented throug hula, chant, and song, this opera dramatises the battle between the chief, Kekuaokalani, who wanted to hold onto the ancient Hawaiian religion, and Liholiho, the young king, who wanted to part from the old and lead his people into the modern world.
Tickets available now on the Fringe Box Office Website.
7/ Nathan Hurd: Colour Blind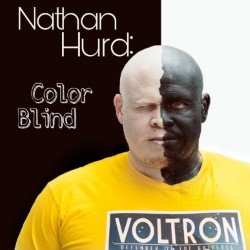 Nathan is a black albino who was adopted at birth by a white family. Legally blind, his perspective is unique. Nathan is also an accomplished actor having reoccurring roles in such hit shows like Legion and American Horror Story. Recently he won awards for Best Performance and Best Writing at the Cleveland Comedy Festival.
Tickets available now on the Fringe Box Office Website.
8/ Jewbana
Next to Florida and Susie K Taylor who explores the culture clash of her Jewish and Cuban heritage. Unlike the trailer (which has no sound!), the show promises to be loud, and a 'hurricane of cultural clash'!
Tickets available now on the Fringe Box Office Website.
9/ Business Casual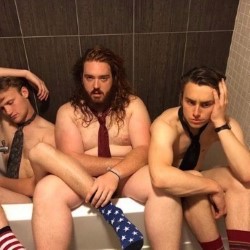 Absurdist sketch trio 'Business Casual' from Los Angeles made the cut for wearing stars and stripe socks in the bathtub, and for having the oh-so-American names Hunter, Cory and …Jeremy.
Tickets available now on the Fringe Box Office Website.
10/ Four Woke Baes
This dark comedy is about four men with very fixed perspectives on monogamy who are all equally stirred up and challenged by an unexpected visitor that appears in their campsite. "It's one thing to be "woke" on Facebook… but what about alone in the woods? ".
Read our interview with writer Jonathan Caren – Click here
Tickets available now on the Fringe Box Office website.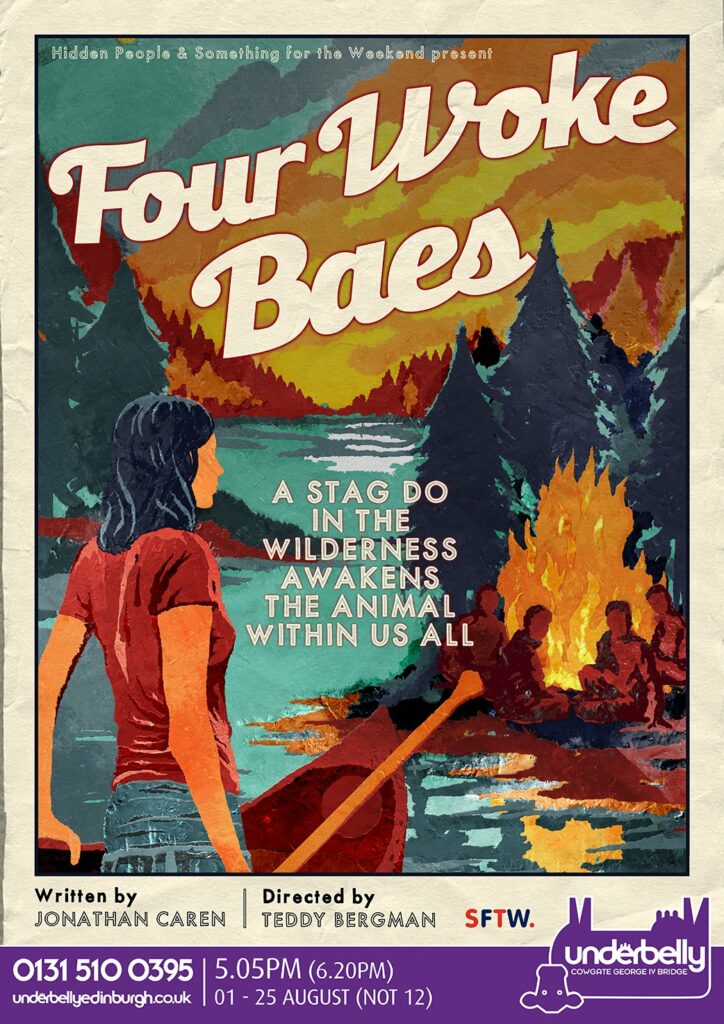 Note – Our recommendations for the shows listed above is based on preview material only, and is no guarantee of actual performance.